Introduction
Welcome to the Noistech.in review of the Apple Watch Series 8! This latest offering from Apple brings an array of exciting features and finishes that cater to different styles and needs. From GPS to Cellular connectivity, Aluminum to Stainless Steel finishes, and a wide range of health and fitness capabilities, the Apple Watch Series 8 is a powerhouse on your wrist. Let's dive into the details of this remarkable smartwatch and explore why it's the ultimate wearable tech for tech enthusiasts and fitness enthusiasts alike.
In the Box: Everything You Need
When you unbox your Apple Watch Series 8, you'll find the following Essentials:
1. Apple Watch Series 8
2. Band/Loop of your choice
3. Apple Watch Magnetic Fast Charger to USB-C Cable (1m)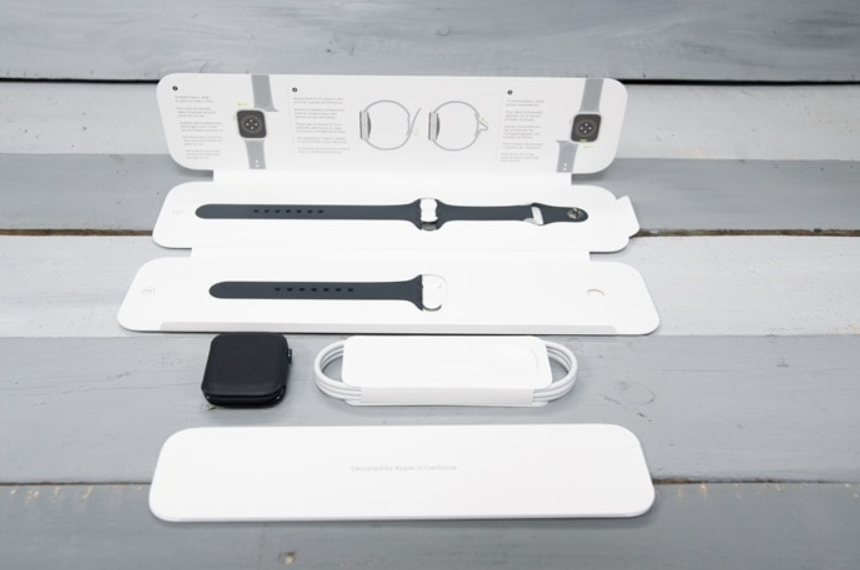 The Apple Watch Series 8 is available in various finishes, ensuring you find the perfect one to match your style and personality:
Aluminum: This lightweight option comes in enticing colors like Midnight, Starlight, Silver, and (PRODUCT)RED10.

Stainless Steel: If you prefer a premium look and feel, the Stainless Steel models are available in Graphite (PVD), Silver, and Gold (PVD) finishes.

Apple Watch Hermès: For the fashion-forward, the Stainless Steel version comes in silver and space black (DLC) options, designed in collaboration with Hermès.
Design of Apple Watch Series 8: Blending Elegance and Innovations
The design of the Apple Watch Series 8 is a seamless blend of elegance and innovation, showcasing Apple's commitment to pushing the boundaries of wearable technology. Building upon the iconic design language of its predecessors, the Series 8 introduces subtle refinements and cutting-edge features that elevate its appeal to new heights.
Premium Finishes:

The Apple Watch Series 8 comes in an array of premium finishes that cater to diverse tastes. The lightweight Aluminum models are available in sophisticated shades of Midnight, Starlight, Silver, and the bold (PRODUCT)RED10. For those seeking the utmost luxury, the Stainless Steel variants come in Graphite (PVD), Silver, and Gold (PVD) finishes, radiating opulence and refinement.

Sleek Form Factor: With meticulous attention to detail, the Series 8 maintains its sleek form factor, ensuring a comfortable fit on any wrist. Its slim profile and smooth curves create a harmonious integration between the case and the display, enhancing both aesthetics and usability.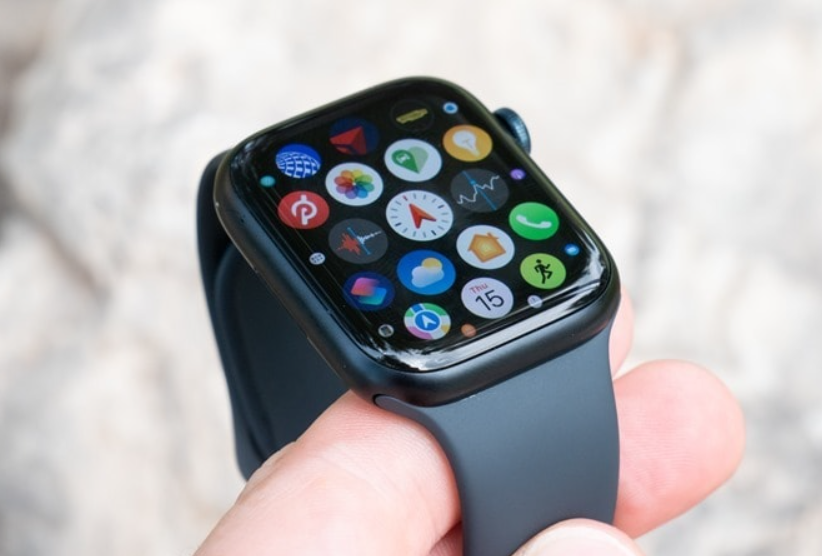 The Apple Watch Series 8 comes in two sizes:

41mm: With dimensions of 41mm height, 35mm width, and 10.7mm depth, this size suits those who prefer a compact and lightweight design.
45mm: For a larger display and a bolder look, the 45mm version boasts dimensions of 45mm height, 38mm width, and 10.7mm depth.
Weight Light on the Wrist
The weight of the Apple Watch Series 8 varies depending on the material and connectivity options:

41mm: 1 – Aluminum: GPS + Cellular – 32.2g, GPS – 31.9g
2 – Stainless Steel: GPS + Cellular – 42.3g
45mm: 1 – Aluminum: GPS + Cellular – 39.1g, GPS – 38.8
2 – Stainless Steel: GPS + Cellular – 51.5g
Display
The display of the Apple Watch Series 8 is a true marvel, showcasing the latest advancements in wearable technology. The Always-On Retina LTPO OLED display ensures instant visibility of essential information without the need to lift or tap the wrist. With up to 1000 nits brightness, it remains vivid and readable even under direct sunlight.


The display is available in two size options: 41mm and 45mm, catering to different preferences and wrist sizes. Whether you choose the compact 41mm for a subtle look or the larger 45mm for enhanced interactions and readability, both options offer an immersive visual experience.
This innovative display dynamically adjusts its refresh rate, optimizing power efficiency and preserving battery life. It intelligently transitions between refresh rates, from a standard 60Hz to as low as 1Hz, depending on the content displayed and user interactions.


With a resolution of 396 by 484 pixels for the 45mm model and 352 by 430 pixels for the 41mm model, the Apple Watch Series 8 delivers crisp and sharp visuals, enabling users to access apps, notifications, and complications with ease.


The touch-sensitive surface of the display, combined with the Digital Crown and side button, provides intuitive navigation through various watchOS applications and menus. Users can effortlessly scroll, swipe, and tap to interact with their smartwatch, making it a seamless extension of their digital lives.
Innovative Connectivity
The Series 8 boasts powerful connectivity options, making it a standalone companion for daily life. GPS and Cellular support enable users to make calls, send messages, stream music, and access apps without tethering to an iPhone. With Wi-Fi and Bluetooth 5.3, seamless interactions with other devices are a breeze.
Health and Fitness Tracking
Elevating its capabilities as a health and fitness companion, the Series 8 integrates state-of-the-art sensors. The Blood Oxygen sensor, coupled with the Blood Oxygen app, empowers users to monitor their oxygen levels and overall wellness. The ECG app allows for on-the-go heart rhythm analysis, providing valuable health insights.
Temperature & Sensors
That said, there is one new hardware addition to the Apple Watch Series 8's health toolkit — a pair of temperature sensors. Using one sensor on the back and another underneath the display, the Apple Watch Series 8 tracks your wrist temperature and displays those readings in the Health app on your iPhone. You need to enable sleep tracking and wear the Series 8 for about five nights before it establishes a baseline, but once that's done, you'll see a new Wrist Temperature section in the Health app.
wrist temperature changes can be related to your "diet and exercise, alcohol consumption, sleep environment, or physiological factors such as menstrual cycles and illness.
In conclusion, the design of the Apple Watch Series 8 is a testament to Apple's unwavering commitment to innovation, aesthetics, and sustainability. With its premium finishes, versatile sizes, advanced features, and health-focused sensors, the Series 8 epitomizes the perfect fusion of style and functionality. Whether you're a tech enthusiast, fitness aficionado, or fashion-conscious individual, the Apple Watch Series 8 is the ultimate wearable companion that seamlessly integrates into your daily life.