Introduction
In the ever-evolving world of wireless earbuds, Noise has consistently been a contender, offering a range of options to suit different preferences and budgets. One of their latest offerings, the Noise Buds Venus, has generated quite a buzz. In this comprehensive review, we'll delve into every aspect of these earbuds to determine if they live up to the expectations. From sound quality and design to battery life and connectivity, we'll cover it all. Let's get started!
Design: Matte Finish Elegance
Moving on to design, the Noise Buds Venus do score points in this department. The matte finish gives them a sleek and modern look, and the lunar ivory color paired with glossy rose gold strips adds an elegant touch. The build quality is commendable as well, with no visible scratches even after extended use. If aesthetics and build are high on your priority list, these earbuds won't disappoint.
Bud: Aesthetic and Durability
The earbuds themselves maintain the overall aesthetic of the design, featuring the same matte finish and rose gold glossy strips. Additionally, they boast an IPX5 rating, providing resistance against sweat and light splashes. This durability feature makes them suitable for workouts and outdoor activities without the worry of water damage.
Connection and Compatibility: Staying In Tune
The Noise Buds Venus come equipped with Bluetooth 5.3, ensuring a stable and efficient wireless connection. The "Hypersync" technology further enhances this connection, reducing lag and ensuring a seamless audio experience. However, it's important to note that these earbuds lack the convenience of dual-device pairing, which might be a drawback for users who frequently switch between devices. On the bright side, the inclusion of the AAC codec enhances audio quality when using compatible devices.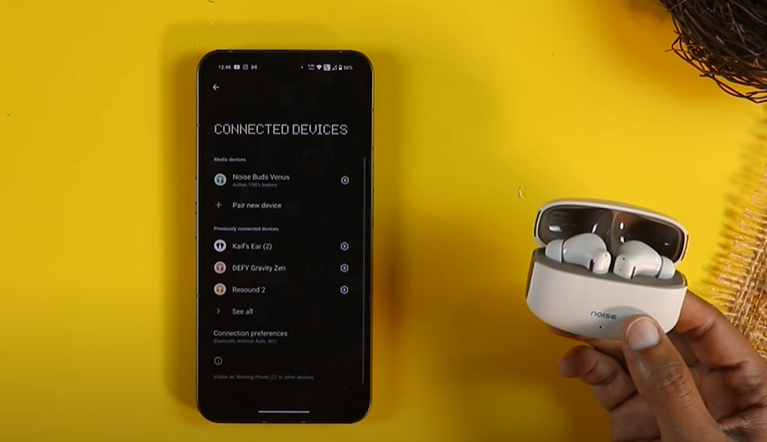 Touch Controls: Navigating with Fingertips
The touch controls on the Noise Buds Venus are intuitive and responsive, allowing users to manage playback, adjust volume, and even answer calls with ease. This hands-free convenience is a notable feature for those who are always on the go.
Active Noise Cancellation (ANC): Gimmick or Game Changer?
One of the selling points of the Noise Buds Venus is their advertised ANC capability of up to 30dB. Unfortunately, this feature seems to be more of a gimmick than a true game-changer. In real-world testing, the ANC performance appears to be closer to 10dB or even less, falling far short of the promised effectiveness. This aspect is particularly disappointing given the earbuds' price point, which ranges from 1700 to 1900. Potential buyers should approach the ANC feature with caution.
Battery Life: A Mixed Bag
The battery life of the Noise Buds Venus presents a mixed bag of results. With the charging case, you can expect up to 40 hours of total playback time. However, when it comes to the earbuds themselves, the numbers are slightly underwhelming. At full volume, the earbuds offer around 5.5 hours of playback, and with ANC activated, this drops to around 4.5 hours. On a positive note, the fast charging feature is impressive, providing 2 hours of playback with just a 10-minute charge.
Final Verdict: Is the Hype Justified?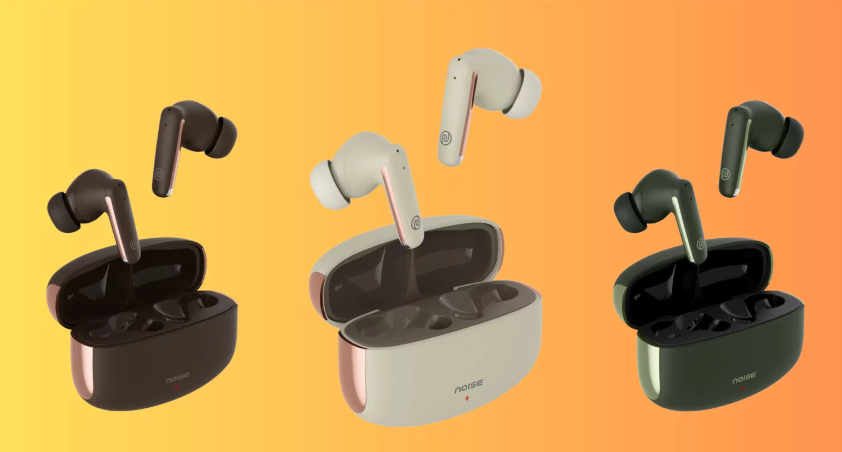 In conclusion, the Noise Buds Venus offer a mixed bag of features and performance. While the design and build quality are undoubtedly strong points, the sound quality, especially in terms of bass, leaves much to be desired. The advertised ANC capabilities also fall short of expectations, making the higher price range of 1700 to 1900 a questionable investment. However, if you prioritize aesthetics and durability, these earbuds might still be worth considering. It's important to weigh your preferences and priorities before making a decision.


In the ever-expanding market of wireless earbuds, the Noise Buds Venus carve out a niche with their design and connectivity features. However, improvements in sound quality and ANC effectiveness would be necessary to fully justify their price tag. As the consumer, the final call rests with you – whether the Noise Buds Venus align with your preferences and listening habits is a decision that only you can make.
Watch the full review of Noise Buds Venus here!