Introduction
The smartphone market is flooded with options, but every now and then, a device manages to grab attention and spark conversations. OnePlus, known for its innovative features and cutting-edge technology, has released the OnePlus Nord CE 3. In this detailed review, we'll delve into the various aspects of this smartphone, from its design and display to its camera capabilities, performance, and more.
Design: Sleek and Matte Finish in Gray Color
Design plays a pivotal role in shaping our perception of smartphones. The OnePlus Nord CE 3 takes a sleek and sophisticated approach, showcasing a matte finish in a tasteful gray color. This design choice not only adds an air of elegance but also serves a practical purpose – minimizing the appearance of fingerprint smudges.
The device's plastic build, although not as premium as glass, brings notable advantages. It contributes to the phone's lightweight nature, making it comfortable to hold for extended periods and reducing the strain on your hand during usage. The matte finish complements this comfort factor by offering a textured grip that enhances overall handling.
One of the design elements that might catch your attention is the absence of the traditional "alert slider." OnePlus has made a departure from this signature feature, opting for alternative ways to control notifications and sound profiles. This change might take some getting used to for long-time OnePlus users but adds to the evolution of design and user experience.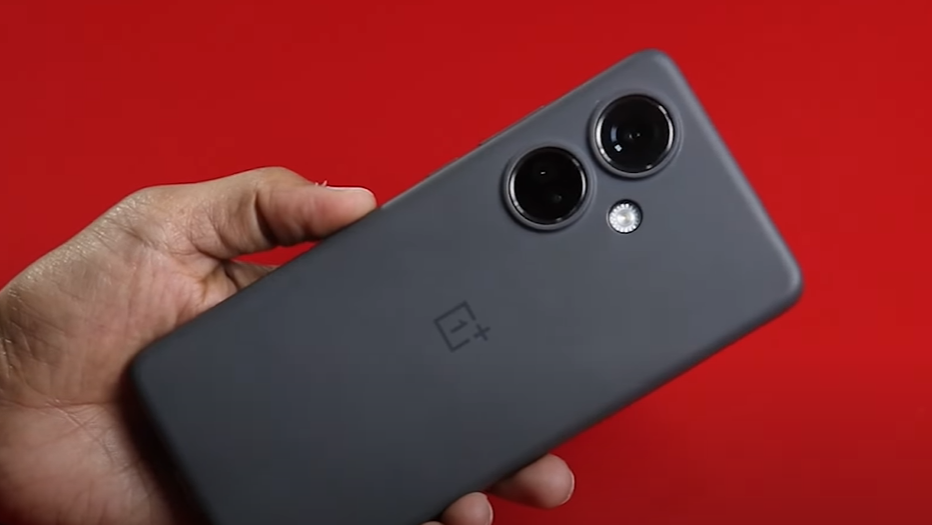 In terms of glass protection, the specific details are yet to be confirmed. It's crucial to have the right level of protection for the display to guard against scratches and potential damage from accidental drops. Depending on the glass used, the device might offer various levels of durability, impacting its overall longevity.
The OnePlus Nord CE 3's design philosophy successfully balances aesthetics with practicality. Its matte finish, plastic build, and ergonomic design all contribute to creating a phone that is visually appealing, comfortable to use, and equipped to withstand the rigors of daily life.
Display: Immersive and Vibrant 120Hz AMOLED Screen
One of the standout features of the Nord CE 3 is its 6.7-inch FHD+ AMOLED display with a blazing-fast 120Hz refresh rate. This combination ensures fluid animations and smooth scrolling, enhancing the overall user experience. With a peak brightness of 950 nits, the display remains readable even in bright outdoor conditions. The bezels surrounding the display are thoughtfully designed, contributing to an immersive viewing experience.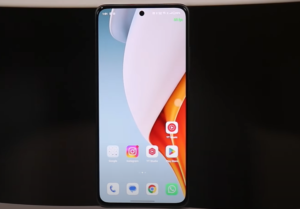 However, it's worth noting that while the 120Hz refresh rate sounds impressive, not all apps fully support it, leading to occasional jittery performance. Additionally, the absence of HDR certification on platforms like Netflix and the slight lag in HDR playback on YouTube might disappoint some users. The PWM dimming technology eliminates flicker, ensuring eye comfort during prolonged usage.
Speakers and Haptics: Quality Sound and Responsive Haptics
The Nord CE 3 doesn't disappoint in the audio department, featuring well-tuned stereo speakers that deliver rich and immersive sound. Whether you're watching videos or playing games, the audio quality enhances the overall entertainment experience. The haptics on the device are responsive and tactile, adding to the premium feel of the phone.
Camera: Capturing Moments with Clarity
Equipped with a triple-camera setup, the Nord CE 3 aims to provide versatile photography capabilities. The main 50MP IMX 890 sensor, accompanied by an 8MP ultra-wide lens and a 2MP macro lens, delivers impressive results across various scenarios. The 16MP front camera ensures sharp and detailed selfies.
The main camera captures photos with good detail and balanced colors. However, there's a slight warmth in skin tones, which might not be to everyone's preference. The camera handles artificial lighting well, preserving highlights effectively. The dynamic range is acceptable, although it could be improved.
Portrait mode produces pleasing results, with decent edge detection and natural-looking background blurring. The 8MP ultra-wide camera provides a 112-degree field of view but exhibits some color shifting at the edges. The 2MP macro camera performs adequately for its purpose.
Selfies taken with the 16MP front camera showcase good dynamic range and capture details effectively. However, some users might notice slightly faded colors in certain lighting conditions. The video quality is commendable, making the Nord CE 3 a reliable tool for capturing memories.
Specs and Performance: Powering Through Tasks
Under the hood, the Nord CE 3 houses the Snapdragon 782G processor, which offers a smooth performance akin to its overclocked sibling, the Snapdragon 778G. Paired with 8GB of LPDDR4x RAM and 128GB of UFS 3.1 storage, the phone ensures efficient multitasking and ample storage space for your apps and files.
Benchmark scores exceeding 600,000 in Antutu reflect the device's strong performance capabilities. Even during intensive tasks, the phone remains cool without significant heating issues. With support for major 5G bands, including n77 and n78, the Nord CE 3 is future-proofed for fast and reliable network connectivity.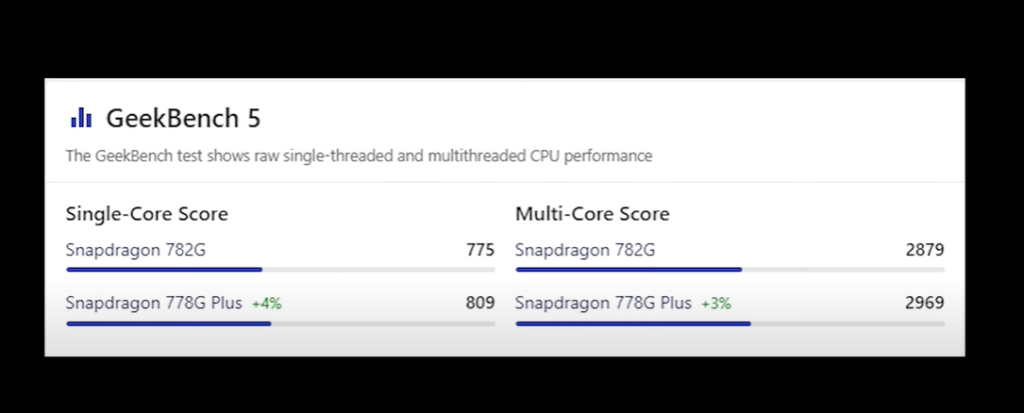 ColorOS: Streamlined Experience with a Few Quirks
The Nord CE 3 runs on ColorOS, which offers a clean and uncluttered interface. Bloatware and intrusive ads are notably absent, providing a pleasant user experience. However, the app suggestions feature could use some improvement, as it occasionally suggests irrelevant apps.
OnePlus commits to providing updates, ensuring the device's longevity and security. With the promise of two major Android updates and three years of security patches, users can expect a well-maintained software experience.
Battery: Fast Charging to Compensate
The Nord CE 3 comes equipped with a 5000mAh battery, accompanied by an 80W fast charger. While the battery capacity might seem sufficient, real-world usage reveals that the device falls short of expectations. Users can expect around 5 hours of screen-on time (SOT) on average, which might require careful battery management for heavy users.
The saving grace is the 80W fast charging, which swiftly replenishes the battery and reduces downtime. This feature comes in handy when you're on the move and need a quick power boost.
Verdict: A Decent Mid-Range Contender
In conclusion, the OnePlus Nord CE 3 presents itself as a respectable mid-range smartphone option, especially considering its price point. The sleek design, vibrant display, capable camera system, and commendable performance make it a compelling choice for those seeking a balanced device. However, certain drawbacks, such as the inconsistent 120Hz performance, the average battery life, and the occasional software quirks, might leave some users yearning for more.
At its current price point, the Nord CE 3 competes well in the market, but for those willing to invest a bit more, there could be superior options available. As the smartphone landscape continues to evolve, users are advised to carefully consider their priorities and preferences before making a purchase decision.
Conclusion: A Closer Look at the OnePlus Nord CE 3
The OnePlus Nord CE 3 offers a blend of aesthetics, performance, and functionality that caters to the needs of many users. From its sleek matte finish design to the vibrant 120Hz AMOLED display, the phone aims to deliver an immersive and enjoyable experience. With its capable camera system, streamlined ColorOS interface, and reliable Snapdragon processor, the Nord CE 3 demonstrates OnePlus's commitment to providing quality technology.
While the phone has its strengths, including commendable haptics and stereo speakers, there are certain areas where it falls short. The battery life, although compensated by fast charging, might leave heavy users wanting more. Additionally, the occasional jitteriness at 120Hz and the lack of HDR certification for popular streaming platforms might be disappointing for multimedia enthusiasts.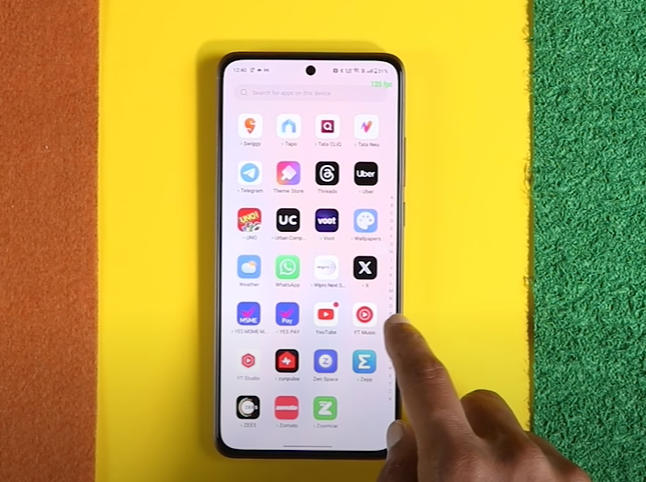 In the end, the OnePlus Nord CE 3 earns its place as a worthy contender in the mid-range smartphone segment. Its competitive pricing, combined with the OnePlus brand's reputation for innovation, makes it a compelling option for those seeking a reliable and stylish device. However, as the smartphone market continues to evolve, users are encouraged to weigh their priorities and explore alternatives before making their final decision.
Watch the Detailed Review of the OnePlus Nord CE 3 here!