Are you ready to witness the future of smartphones? Brace yourselves, as iQOO is set to launch its latest innovation, the iQOO Z7 Pro 5G, in India on August 31st. This remarkable smartphone is poised to redefine your mobile experience with its cutting-edge features and stellar performance. Let's delve into the details of this technological marvel that's all set to make waves in the market.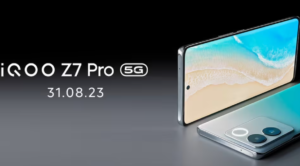 Design and Aesthetics: A True Marvel
Your security is a top priority, and the iQOO Z7 Pro 5G delivers with its on-screen fingerprint sensor and face unlock technology. These biometric security features ensure that only you have access to your device, keeping your data safe and secure.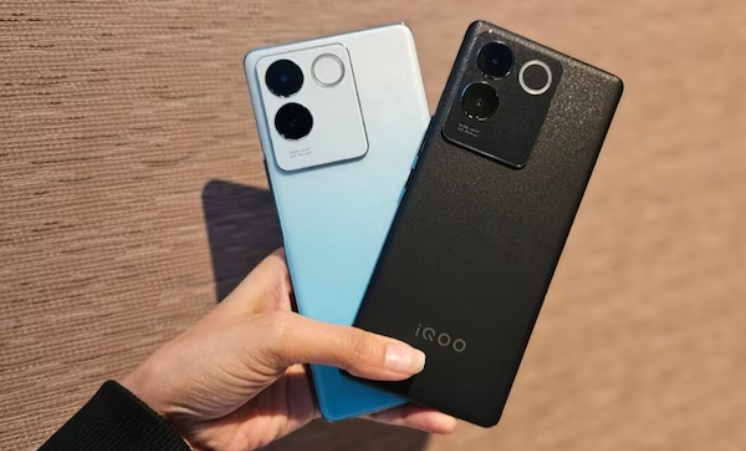 Unveiling the MediaTek Dimensity 7200: Powerhouse Performance
At the heart of the iQOO Z7 Pro 5G lies the formidable MediaTek Dimensity 7200 chipset. With a robust octa-core configuration, including a 2.8GHz dual-core Cortex A715 and a 2.8GHz hexa-core Cortex A510, this smartphone is a true powerhouse. The advanced 4nm fabrication process enhances energy efficiency and performance, ensuring a seamless user experience, whether you're gaming, multitasking, or simply browsing.
Spectacular 8 GB RAM for Fluid Multitasking
Paired with the MediaTek Dimensity 7200 is a substantial 8 GB of LPDDR4X RAM. Say goodbye to lag and slowdowns as you effortlessly switch between apps, run memory-intensive tasks, and enjoy a smooth interface. This ample RAM ensures that the iQOO Z7 Pro 5G remains responsive and efficient, even during the most demanding usage scenarios.
Captivating Visuals on a Curved AMOLED Display
The iQOO Z7 Pro 5G boasts a visually immersive 6.78-inch AMOLED display with a curvature that adds a touch of elegance. The Full HD+ resolution of 1080 x 2400 pixels delivers crisp and vibrant visuals, while the 20:9 aspect ratio offers an optimal viewing experience for both entertainment and productivity. The bezel-less design, highlighted by a subtle punch-hole cutout, maximizes screen real estate for an unobstructed display.
A Glimpse into the World of Photography
Capture the world in stunning detail with the iQOO Z7 Pro 5G's dual rear camera setup. The 64 MP primary lens with an f/1.8 aperture ensures breathtaking clarity and vividness in every shot. Accompanying it is a 2 MP depth lens with an f/2.4 aperture, adding a professional touch to portrait photography. The rear camera supports features like auto focus, face detection, and HDR mode, allowing you to unleash your inner photographer.
Selfie Excellence with 16 MP Front Camera
The 16 MP front camera of the iQOO Z7 Pro 5G is your gateway to captivating selfies. The wide-angle lens and f/2.0 aperture ensure that your self-portraits are as stunning as they are share-worthy. Whether you're snapping a quick selfie or participating in a virtual video call, this front camera is designed to make you look your best.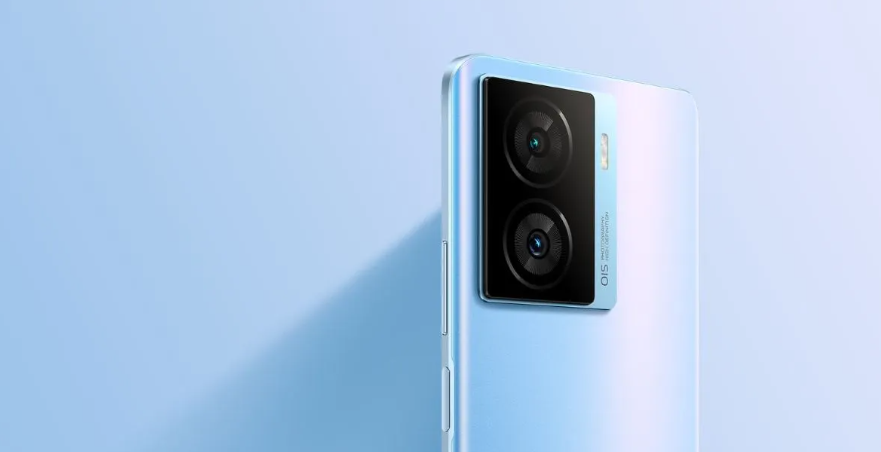 Long-Lasting Battery with 66W Flash Charging
A 4600 mAh Li-Polymer battery fuels the iQOO Z7 Pro 5G, ensuring that you stay connected throughout the day. But what truly sets this device apart is the 66W Flash Charging technology. Say goodbye to long charging times as this innovation juices up your phone rapidly, so you can get back to your adventures without delay.
Seamless Connectivity and Android v13
The iQOO Z7 Pro 5G offers a range of connectivity options, including dual SIM support for both 5G and 4G networks. The device runs on the Android v13 operating system, providing you with the latest features and optimizations. Additionally, features like USB Type-C, Bluetooth v5.1, Wi-Fi with hotspot capability, and A-GPS with Glonass support ensure that you're always connected and navigating with ease.
Security Redefined: On-Screen Fingerprint and Face Unlock
The iQOO Z7 Pro 5G is not just a technological marvel; it's a visual delight as well. The curved display, sleek design, and attention to detail make this smartphone a true testament to modern aesthetics. It's not just a device; it's a statement.
Conclusion: Embrace the Future with iQOO Z7 Pro 5G
As the iQOO Z7 Pro 5G makes its debut in India on August 31st, the excitement is palpable. With its MediaTek Dimensity 7200 chipset, 8 GB of RAM, captivating camera setup, AMOLED display, and fast charging capabilities, this smartphone is a game-changer. It's not just a device; it's an experience. Get ready to embrace the future of technology with the iQOO Z7 Pro 5G.