Introduction:
In the ever-evolving landscape of smartphones, Xiaomi has consistently delivered innovation and cutting-edge technology. With the much-anticipated Xiaomi 13T Pro on the horizon, enthusiasts and tech aficionados are buzzing with excitement. This upcoming smartphone is poised to redefine user experiences with its impressive specifications, stunning design, and advanced features. In this comprehensive blog, we delve into every aspect of the Xiaomi 13T Pro, from its expected launch date to its remarkable camera system and powerful performance.
1. Anticipated Launch Date and Status:
The Xiaomi 13T Pro is slated for an expected announcement in September 2023, followed by a rumored release in the same month. Enthusiasts can't wait to witness the latest addition to Xiaomi's impressive lineup.
2. Aesthetics and Build:
Crafted with precision, the Xiaomi 13T Pro boasts a seamless blend of elegance and durability. Its design features a glass front with Gorilla Glass Victus, offering enhanced protection against scratches and drops. The back comes in two options: a luxurious ceramic back or a sleek silicone polymer back, both exuding sophistication. The aluminum frame adds structural integrity, ensuring the device can withstand daily wear and tear.
3. Display – A Window to Brilliance:
The Xiaomi 13T Pro boasts a captivating LTPO AMOLED display with a staggering 1 billion colors, ensuring visuals are rendered with astonishing clarity and vibrancy. The 144Hz refresh rate paves the way for fluid animations and seamless scrolling, while support for Dolby Vision and HDR10+ guarantees an immersive viewing experience. With a 6.73-inch display and a resolution of 1440 x 3200 pixels, users can expect a pixel density of around 521 ppi, resulting in sharp and lifelike visuals.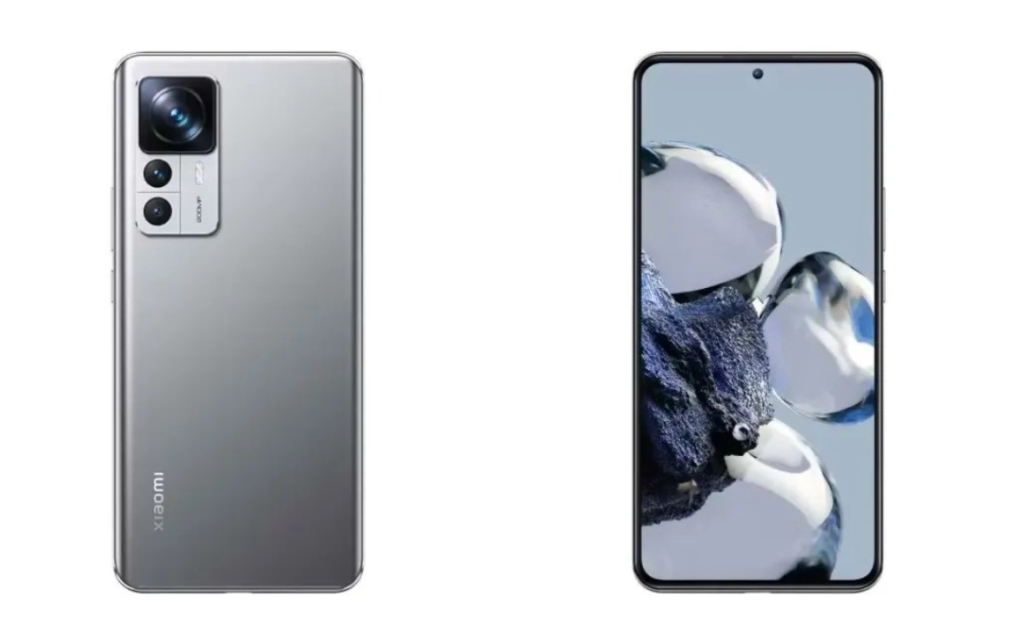 4. Performance and Operating System:
Running on Android 13 with MIUI 14, the Xiaomi 13T Pro promises a smooth and intuitive user experience. The combination of the latest Android version and Xiaomi's custom MIUI overlay ensures optimized performance, enhanced security, and an array of customization options.
5. Ample Storage for Your Needs:
The Xiaomi 13T Pro comes with ample storage options to cater to various user requirements. With configurations of up to 512GB of internal storage and 12GB of RAM, this smartphone can handle multitasking, gaming, and content creation effortlessly. The device offers UFS 3.1 for the 128GB variant and UFS 4.0 for the 256GB and 512GB variants, contributing to faster data access and improved overall performance.
6. Revolutionary Camera System:
Xiaomi is known for pushing the boundaries of smartphone photography, and the 13T Pro is no exception. Its triple-camera system features a 50.3MP wide lens with a bright f/1.9 aperture, Dual Pixel PDAF, Laser AF, and OIS for stunning low-light performance and image stabilization. The 50MP telephoto lens offers 3.2x optical zoom, while the 50MP ultrawide lens captures expansive landscapes with precision.
7. Elevating Selfie Excellence:
Selfie enthusiasts will appreciate the 32MP front camera with an f/2.0 aperture, ensuring crisp and vibrant self-portraits. The camera also supports HDR and panorama modes, enabling users to capture stunning selfies in various lighting conditions.
8. Immersive Audiovisual Experience:
The Xiaomi 13T Pro is designed to deliver an immersive audiovisual experience. With stereo speakers, users can enjoy rich and detailed sound quality, enhancing entertainment and gaming sessions. The absence of a 3.5mm jack is compensated by the support for 24-bit/192kHz audio, ensuring high-resolution audio playback through compatible accessories.
9. Seamless Connectivity:
The smartphone's connectivity suite is nothing short of impressive. It supports Wi-Fi 802.11 a/b/g/n/ac/6e/7 with tri-band functionality, enabling lightning-fast data transfer speeds. Bluetooth 5.3 ensures stable connections with peripherals, while the inclusion of NFC and an infrared port adds versatility to the device's connectivity options.
10. Battery and Charging Powerhouse:
The Xiaomi 13T Pro houses a powerful 5000mAh Li-Po battery that offers extended usage hours. The device supports blazing-fast 120W wired charging, allowing users to top up their battery in no time. Additionally, the 50W wireless charging capability offers a convenient and efficient charging solution. The reverse wireless charging at 10W ensures compatibility with a range of accessories.
11. Diving into the Xiaomi Ecosystem:
The Xiaomi 13T Pro seamlessly integrates into the broader Xiaomi ecosystem, allowing users to enjoy a cohesive and interconnected experience across various devices. This ecosystem includes wearables, smart home products, and more, enhancing convenience and productivity in users' daily lives.
12. Colors and Price:
The Xiaomi 13T Pro caters to individual style preferences with color options including White, Black, Green, and Blue. While prices may vary based on region and configuration, the expected price for the Xiaomi 13T Pro is approximately 950 EUR, offering excellent value for its impressive features.
13. Conclusion: Shaping the Future with Xiaomi 13T Pro:
As the curtain rises on the Xiaomi 13T Pro, it becomes evident that Xiaomi continues to redefine the boundaries of smartphone technology. From its stunning display and top-tier performance to its revolutionary camera system and seamless connectivity, this smartphone is poised to captivate tech enthusiasts and casual users alike. With an expected release in September 2023, the Xiaomi 13T Pro promises to shape the future of smartphones and elevate user experiences to new heights. Stay tuned for more updates as Xiaomi sets the stage for yet another remarkable addition to its illustrious lineup.