Introduction
In the fast-paced world of technology, the demand for wireless audio solutions continues to soar, and TWS (True Wireless Stereo) earbuds have become a staple in our lives. With numerous options flooding the market, it can be overwhelming to choose the perfect pair that combines exceptional sound quality and a plethora of features. In this article, we bring you a curated list of the top 5 TWS earbuds that stand out in 2023 for their supreme sound quality and a wide range of features.
1. Jabra Elite 4 Active: Unleash Your Sound
When it comes to TWS earbuds that offer a harmonious blend of sound quality and features, the Jabra Elite 4 Active takes the lead. These earbuds are designed for the active audiophile, boasting exceptional sound clarity that transcends your musical experience. The Elite 4 Active's dynamic drivers deliver deep bass and crisp highs, ensuring a well-rounded auditory adventure.
Key Features:
Active Noise Cancellation: Immerse yourself in your favorite tunes without external distractions, thanks to the advanced noise cancellation technology.
Personalized Sound: Tailor the sound profile to your preferences using the customizable equalizer settings through the Jabra app.
Long Battery Life: Enjoy non-stop music with up to 8 hours of battery life, and the charging case provides an additional 24 hours.
IP67 Water and Dust Resistance: These earbuds can withstand your intense workouts and outdoor adventures.
Voice Assistant Integration: Access your voice assistant on-the-go with a simple voice command.
2. Sony WF-C700N: Where Innovation Meets Audio
Sony has long been synonymous with cutting-edge technology, and the WF-C700N TWS earbuds are no exception. Crafted to perfection, these earbuds offer a harmonious blend of innovation and audio prowess that audiophiles crave.
Key Features:
360 Reality Audio: Experience a new dimension of sound, as if you're right in the middle of a live concert, thanks to Sony's proprietary audio technology.
Adaptive Sound Control: The earbuds adjust the ambient sound settings based on your activity and surroundings.
Touch Controls: Navigate through your playlist and manage calls with intuitive touch gestures on the earbuds.
Extended Battery Life: Enjoy up to 9 hours of music playback, and the charging case provides extra juice for a total of 27 hours.
Speak-to-Chat: The earbuds automatically pause playback when you start a conversation and resume when you're done.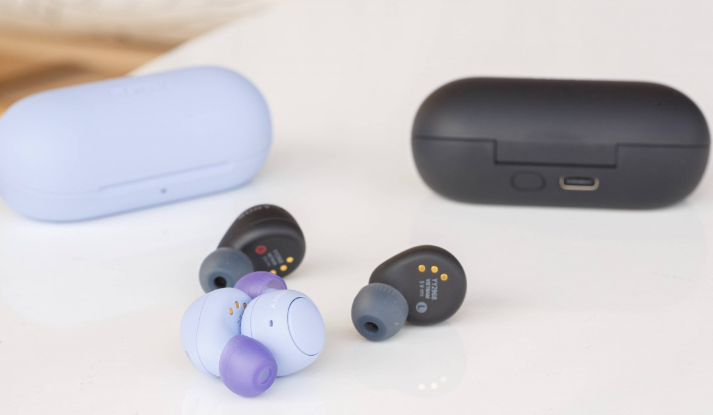 3. Jaybird Vista 2: Defining Durability and Audio Fidelity
For outdoor enthusiasts and fitness buffs, the Jaybird Vista 2 TWS earbuds are an ideal companion. These earbuds are engineered to provide exceptional sound quality even in the most demanding environments.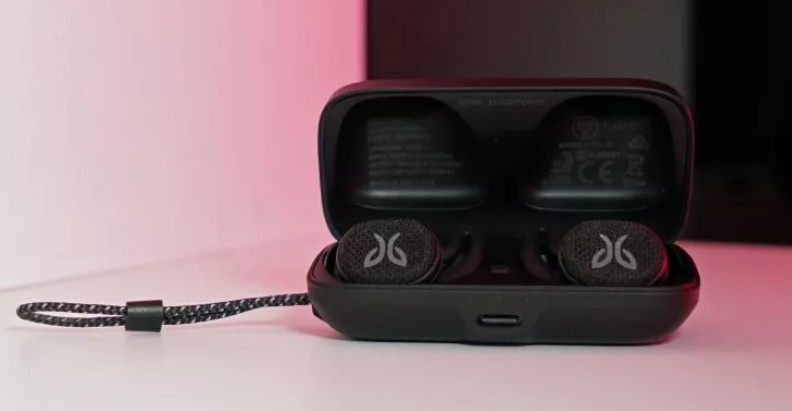 Key Features:
Earthproof Durability: The Vista 2 earbuds are rugged, offering Earthproof durability against water, sweat, dust, and shock.
SurroundSense: Stay aware of your surroundings while enjoying music, thanks to the ambient sound mode.
Personalized EQ: Customize your audio experience with the MySound app's 12-band equalizer.
Find My Buds: Locate your earbuds if they're misplaced or lost using the Find My Buds feature.
Fast Charge: A quick 5-minute charge provides up to 1 hour of playback, and a full charge offers up to 8 hours, with an additional 16 hours via the case.
4. Google Pixel Buds Pro: Pixel-Perfect Audio
Google's commitment to seamless integration of hardware and software shines in the Pixel Buds Pro TWS earbuds. These earbuds are designed to complement the Pixel ecosystem while delivering exceptional sound quality.
Key Features:
Adaptive Sound: The earbuds dynamically adjust the volume based on your surroundings, ensuring a consistent listening experience.
Real-time Translation: Experience real-time language translation through the Google Translate app, making these earbuds an excellent travel companion.
Custom Sound: The Adaptive EQ fine-tunes the sound based on your preferences, delivering a rich and balanced audio experience.
Long Range Bluetooth Connectivity: Stay connected even when your paired device is as far as three rooms away.
Wireless Charging: Charge the case wirelessly and enjoy up to 5 hours of listening time on a single charge, with a total of up to 24 hours using the case.
5. Beats Fit Pro: Energetic Sound for Active Souls
For those who crave energetic sound and an active lifestyle, the Beats Fit Pro TWS earbuds by Apple are a remarkable choice. These earbuds seamlessly blend sound quality and performance, making them a popular choice among fitness enthusiasts.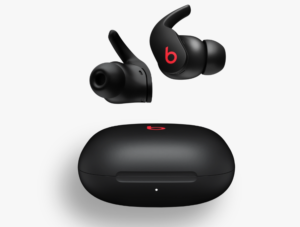 Key Features:
PowerBeats Sound: Enjoy signature Beats sound with powerful bass and dynamic range for an immersive audio experience.
Secure-Fit Earhooks: The earhooks keep the earbuds in place during intense workouts, ensuring a comfortable and secure fit.
Apple H1 Chip: Seamlessly switch between Apple devices and enjoy hands-free access to Siri for tasks and inquiries.
Sweat and Water Resistance: With an IPX4 rating, these earbuds are designed to withstand your sweatiest workouts.
Fast Fuel Charging: A quick 5-minute charge offers up to 1 hour of playback, and the total battery life is around 15 hours with the case.
Conclusion
In the evolving world of TWS earbuds, where sound quality and features are paramount, the options are abundant. Whether you're a fitness enthusiast, a tech-savvy audiophile, or an on-the-go individual, there's a pair of TWS earbuds on this list that aligns with your preferences. From the rugged durability of the Jaybird Vista 2 to the seamless integration of the Google Pixel Buds Pro, each of these earbuds offers a unique blend of supreme sound quality and a plethora of features to enhance your audio journey in 2023.