In the ever-evolving world of wireless audio technology, boAt has once again taken the lead with its remarkable creation – the boAt Airdopes 141 ANC. These True Wireless Stereo (TWS) earbuds are not just your average earphones; they are a perfect blend of cutting-edge features and superior sound quality. Let's dive into the realm of noise-cancellation and immersive audio offered by the boAt Airdopes 141 ANC.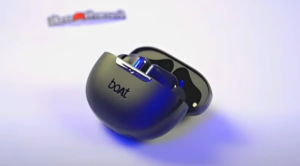 Unboxing Your Sound Sanctuary
Inside the sales package, you'll find the following:
1 Pair of Airdopes 141 ANC Earbuds
Charging Case
Type-C Charging Cable
User Guide
Warranty Card
The Marvel of Design: TWS Earbuds at Their Finest
The boAt Airdopes 141 ANC boasts an exquisite design that seamlessly fits into your ears, providing comfort and style in one package. Crafted for those who value aesthetics and functionality, these earbuds are a perfect accessory for your everyday life.
Key Features:
Type: In the Ear
Connectivity: Wireless (Bluetooth 5.3)
Bluetooth Range: 10 meters
USB Connectivity: Yes
Advanced Active Noise Cancellation (ANC)
One of the standout features of the boAt Airdopes 141 ANC is its remarkable Active Noise Cancellation technology, with an impressive noise reduction capability of up to 32dB. Say goodbye to distractions and immerse yourself fully in your music or calls, no matter where you are. Whether you're on a crowded street or a noisy commute, the ANC feature ensures that unwanted sounds are a thing of the past.
Uncompromised Sound Quality
The boAt Airdopes 141 ANC is not just about noise cancellation; it's also about delivering an exceptional audio experience. With a deep bass that reverberates in your soul and a frequency response ranging from 20Hz to 20kHz, these earbuds guarantee a crystal-clear sound signature. The 10mm dynamic drivers ensure that every beat, melody, and note is brought to life with unparalleled clarity.
Additional Sound Features:
Driver Type: Dynamic
boAt Signature Sound
Dual EQ Modes
Seamless Control at Your Fingertips
Navigating through your music and calls has never been easier. The Airdopes 141 ANC features touch controls that allow you to effortlessly play/pause your music, answer or reject calls, and even switch between calls and music. This level of control provides a hassle-free and intuitive user experience.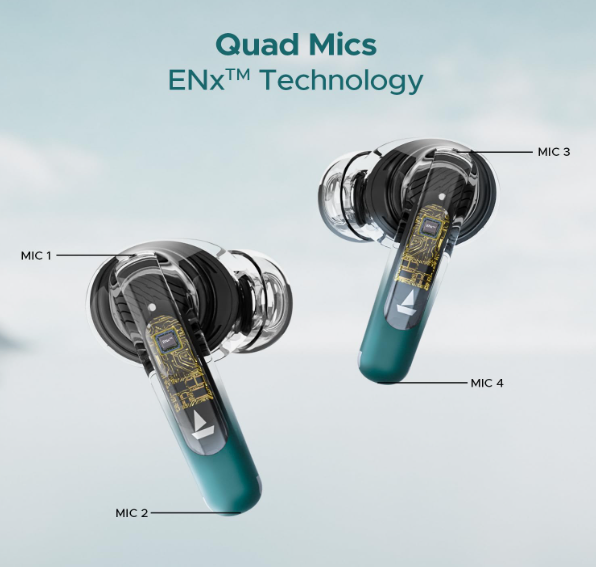 Steadfast Battery Life
The boAt Airdopes 141 ANC doesn't just provide a superior audio experience; it also ensures that you're connected for extended periods. The charging case houses a powerful 400mAh battery, offering a whopping 42 hours of playback time with ANC off. Even with ANC on, you'll still enjoy an impressive 35 hours of playback time. The earbuds themselves provide 6 hours of playback time (ANC off) and 5 hours (ANC on), ensuring that you're never left without your favorite tunes.
Battery Features:
Battery Type: Lithium Polymer
Charging Time: 1.5 hours (Case)
Power Input: DC 5V
Your Travel Companion: Water Resistant and Monaural
Designed for those who are always on the go, the boAt Airdopes 141 ANC is IPX5 rated, making it resistant to water splashes and sweat. Additionally, its monaural feature allows you to use just one earbud at a time, making it ideal for situations where you need to stay aware of your surroundings.
Voice Assistant and More
With the inclusion of a Quad Mic system, the boAt Airdopes 141 ANC ensures crystal-clear voice calls, no matter where you are. Additionally, the earbuds are compatible with voice assistants, allowing you to take control using just your voice.
Other Notable Features:
LED Indicator
50ms Low Latency Beast Mode
A Warranty That Speaks Volumes
Investing in quality audio gear comes with its assurance, and boAt understands that. The Airdopes 141 ANC comes with a generous 1-year brand warranty, reflecting the brand's confidence in its product's durability and performance.
Conclusion
In a world where noise is a constant companion, the boAt Airdopes 141 ANC emerge as the ultimate solution to immerse yourself in the world of music, calls, and entertainment. With their advanced ANC, uncompromised sound quality, and user-friendly features, these TWS earbuds prove that boAt is at the forefront of audio innovation. Whether you're a music enthusiast, a traveler, or someone who simply craves silence in the chaos, the boAt Airdopes 141 ANC are here to redefine your audio experience.
Upgrade your audio journey today with the boAt Airdopes 141 ANC – where cutting-edge technology meets impeccable design, delivering a symphony of sound and silence like never before. Silence the world, elevate your music, and embrace the future of audio with boAt.