Explore URBN Beat 400 Bluetooth Earbuds – where technology meets style, quality, and affordability. So Elevate music and communication with its sleek design, impressive sound, and user-friendly features. Uncover the intricate details that make URBN Beat 400 a discerning choice in today's dynamic audio landscape.
Design and Dimensions: Compact Yet Powerful
The URBN Beat 400 Bluetooth True Wireless Earbuds boast a sleek and ergonomic design that fits snugly in your ears, So ensuring both comfort and stability during long listening sessions. With dimensions of 4 x 2 x 5 cm, these tube-shaped earbuds weigh just 20g, making them lightweight and easy to carry around.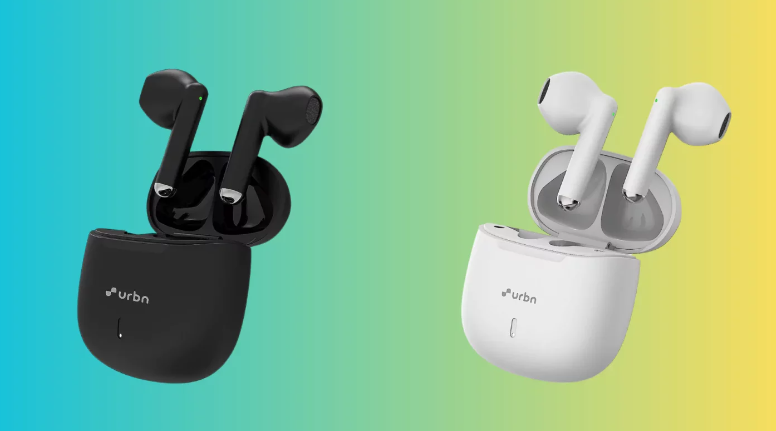 Sound Features: Elevate Your Listening Experience
Equipped with 13mm dynamic drivers, the URBN Beat 400 earbuds deliver crisp and clear sound across a wide frequency range of 20Hz to 20kHz.
Built-in speakers and deep bass technology ensure a rich audio experience, whether you're enjoying your favorite music tracks or engaging in hands-free calling. So, the passive noise reduction (PNC) feature effectively isolates external noise, allowing you to immerse yourself fully in your audio.
Connectivity and Battery: Seamless Performance
The earbuds utilize Bluetooth version 5.3, ensuring a stable and efficient wireless connection with your devices. With a wireless range of 10 meters, you can move freely without worrying about losing connection quality.
This TWS comes with a Type-C charging case that supports fast charging, providing you with 25 hours of standby time after just 120 minutes of charging.
Convenience and Features: Your Ultimate Audio Companion
Enhanced Convenience: Crafted for seamless daily use, So these earphones feature intuitive touch controls for effortless music playback, call management, and voice assistance access. URBN Beat 400 earbuds seamlessly integrate with voice assistants, elevating your interactions.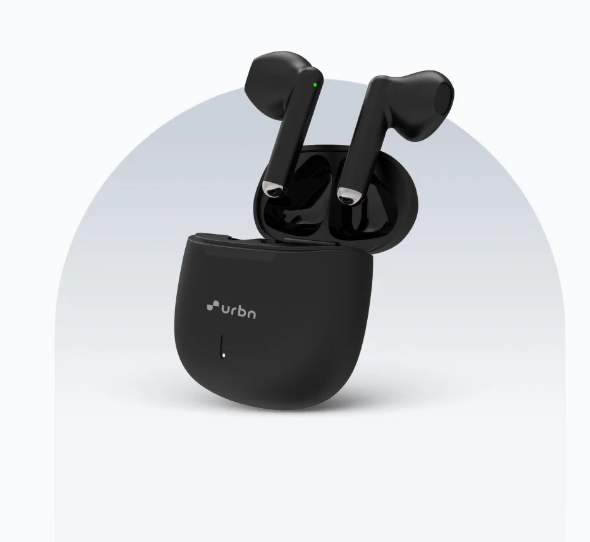 Durability and Warranty: Built to Last
Constructed from durable plastic and featuring an IPX5 water and sweatproof rating, But the URBN Beat 400 earbuds are well-suited for various activities, whether you're hitting the gym or caught in the rain. With a 1-year warranty, you can enjoy peace of mind knowing that your investment is protected.
Price and Availability: Unmatched Affordability
These exceptional earbuds are available in India at an affordable price of just ₹999. The combination of premium features and budget-friendly pricing makes the URBN Beat 400 a compelling choice for both tech enthusiasts and casual users.
Conclusion: Your Journey to Sonic Bliss
In a world where audio quality, convenience, and style are paramount, The Bluetooth True Wireless Earbuds rise to the occasion. With their impressive sound features, ergonomic design, and user-friendly functionalities
They redefine what it means to enjoy music and calls on the go. Say goodbye to tangled wires and restrictions – embrace the freedom of wireless audio with URBN Beat 400.
For the Latest Tech Reviews and News. For more reviews, guides, and updates, visit www.nois-tech.com.
To get the More details here: Earphones Category