Introduction: Are you ready for the next big thing in the world of smartphones? Get ready, because on September 1, 2023, the Motorola G84 5G is set to make its debut in India. Packed with impressive features, a stunning display, and a wallet-friendly price tag, this smartphone is poised to revolutionize the budget smartphone market in India. In this comprehensive blog, we'll dive deep into the Motorola G84 5G, covering everything from its specifications and features to its expected price range.
Unveiling the Motorola G84 5G
A Peek at the Display
The Motorola G84 5G boasts a captivating 6.55-inch pOLED display that is sure to enhance your viewing experience. With a remarkable 120Hz refresh rate and up to 1300 nits of brightness, this phone promises vibrant colors and smooth animations, whether you're gaming, streaming, or simply browsing the web.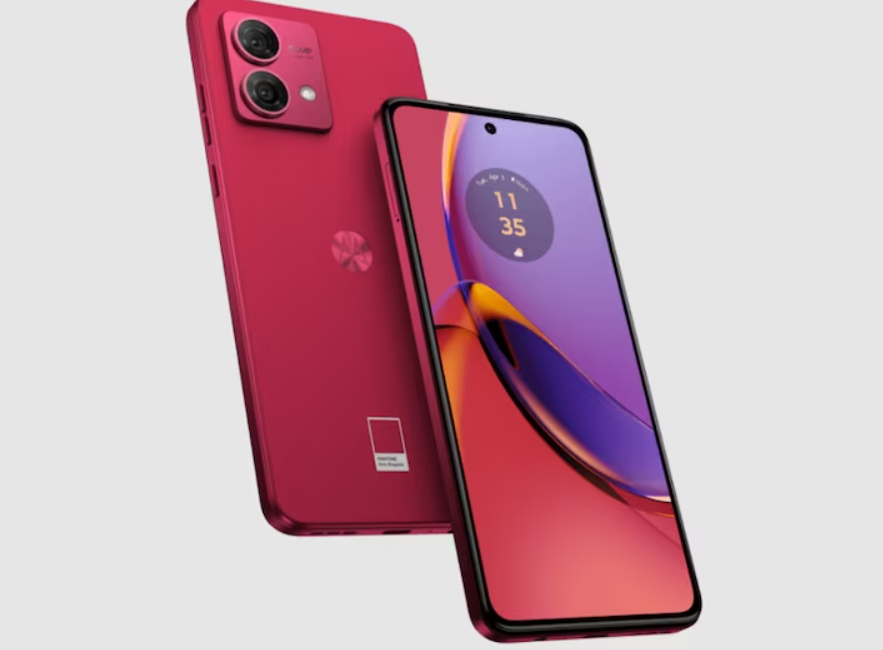 Capturing Memories
One of the standout features of the Moto G84 5G Motorola G54 5G: Unveiling the Future Unveiling the Future is its impressive camera setup. The rear camera comprises a 50MP primary sensor with Optical Image Stabilization (OIS), an 8MP ultrawide sensor, and an 8MP Macro Vision + Depth sensor. This versatile trio ensures that you can capture stunning photos in various scenarios, from breathtaking landscapes to up-close macro shots. As for the selfie camera, specific details are yet to be revealed, but Motorola rarely disappoints in this department.
Power Under the Hood
At the heart of the Motorola G84 5G Motorola G54 5G: Unveiling the Future is the Qualcomm Snapdragon 695 SoC, ensuring snappy performance and efficient multitasking. With 12GB of RAM and a generous 256GB of internal storage, you'll have plenty of space for your apps, photos, and videos.
Smooth and Future-Ready: Android 13
The Moto G84 5G runs on Android 13 out of the box, with the promise of future updates including Android 14. Additionally, Motorola is committed to providing three years of security updates, ensuring your device stays safe and up to date.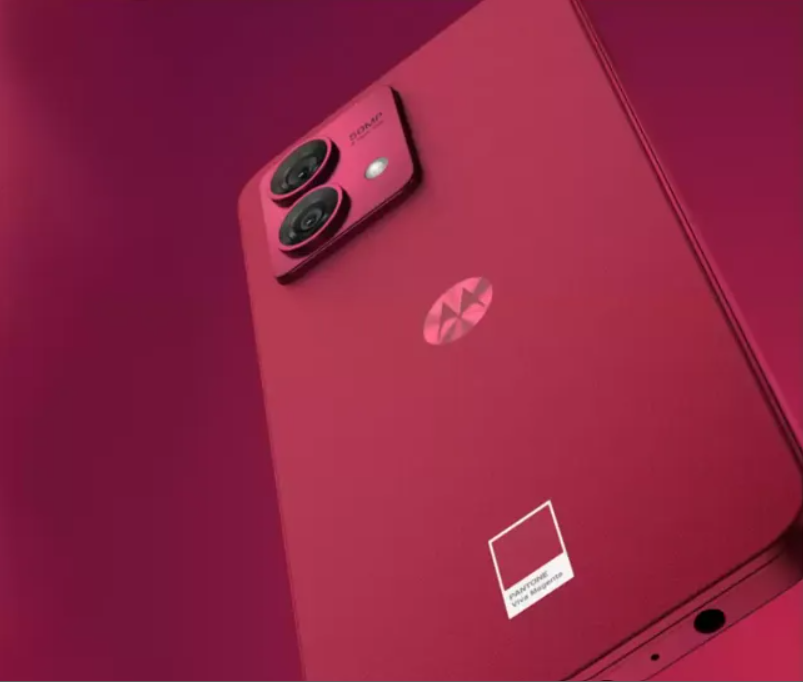 All-Day Power
With a 5,000mAh battery and 30W Turbopower charging technology, you can say goodbye to frequent charging woes. Enjoy all-day battery life and get back to full power in no time.
More Than Just a Smartphone
The Motorola G84 5G doesn't stop at the basics. It offers 5G connectivity, ensuring you stay connected at lightning-fast speeds. The stereo speakers with Dolby Atmos support deliver immersive audio, while Moto Spatial sound enhances your overall listening experience. With an IP54 rating, this phone can withstand splashes and dust, making it suitable for various environments.
A Splash of Colors
Express your style with the Motorola G84 5G, available in three stunning colors: Midnight Blue, Marshmallow Blue, and Viva Magenta.
The Price Point: Affordable Luxury
Wallet-Friendly Pricing
Now that you're familiar with the impressive features of the Moto G84 5G, let's talk about the price. Motorola understands the importance of affordability, and the G84 5G is expected to be priced between ₹22,000 to ₹24,000. This competitive pricing places high-end features within the reach of budget-conscious consumers.
Why Choose the Motorola G84 5G?
In a market saturated with smartphones, the Motorola G84 5G stands out as an excellent choice for Indian consumers. Its combination of a high-quality display, versatile camera system, robust performance, and budget-friendly pricing makes it a compelling option. Moreover, the promise of future Android updates and security support ensures that your investment will remain relevant for years to come.
For more tech insights and updates, stay tuned to www.nois-tech.
For more updates: Motorola G54 5G: Unveiling the Future
The Verdict
In conclusion, this smartphone is set to redefine the budget smartphone segment in India. With its stunning display, versatile camera system, powerful performance, and affordable price tag, it's a device that deserves a spot on your radar. Whether you're a tech enthusiast or a casual smartphone user, the Moto G84 5G offers something for everyone.