Introduction
In the world of tech, innovation never rests. Realme, a brand known for its cutting-edge devices, has once again stepped up its game with the release of the Realme Buds Air 5 Pro True Wireless Stereo (TWS) earphones. These earphones, launched on August 23rd, 2023, are poised to make a significant impact on the audio accessory market. In this comprehensive review, we dive deep into the features and performance of the Realme Buds Air 5 Pro, exploring its design, sound quality, connectivity, battery life, and more.
Design and Build Quality
The Realme Buds Air 5 Pro comes in an elegant White color, reflecting a modern and minimalistic design philosophy. The in-ear style offers a snug fit that is not only comfortable but also helps in passive noise isolation. The earbuds Earphones Category are equipped with an IPX5 rating, providing resistance against water splashes and light sweat, making them suitable for workouts and outdoor activities.
Sound Quality and Noise Reduction
When it comes to audio quality, the Realme Buds Air 5 Pro doesn't disappoint. The earphones Earphones Category features a dual-driver setup, with 11mm drivers in each earbud. This dynamic duo contributes to a well-balanced sound profile, delivering crisp highs and punchy lows.
One standout feature is the active noise reduction technology, which boasts an impressive reduction of up to 50dB of ambient noise. This technology enhances the audio experience, allowing you to immerse yourself fully in your music or calls without distractions from the outside world.
Connectivity and Codec Support
The Realme Buds Air 5 Pro utilizes the latest Bluetooth 5.3 technology, ensuring a stable and efficient wireless connection. With a Bluetooth range of up to 10 meters, you can enjoy seamless audio without worrying about dropouts.
Furthermore, the support for various audio codecs like SBC, AAC, and LDAC enhances the audio streaming quality. This codec versatility means that you can experience high-resolution audio without any loss in quality, regardless of the device you're using.
Battery Life and Charging
Realme has designed the earphones with an impressive battery life that sets them apart from the competition. The earpieces alone provide up to 11 hours of playback time, and when combined with the additional charges stored in the case, the total battery life extends to a remarkable 40 hours.
The USB Type-C charging port ensures fast and convenient charging. With just 2 hours of charging time, you can enjoy extended periods of uninterrupted listening.
Microphone and Call Quality
Communication is a crucial aspect of wireless earphones, The Earphones Category and Realme have taken this into account. The built-in microphone in the Buds Air 5 Pro offers clear call quality, thanks to advanced noise cancellation algorithms that filter out background noise. This ensures that your voice comes through crisp and clear during calls, even in noisy environments.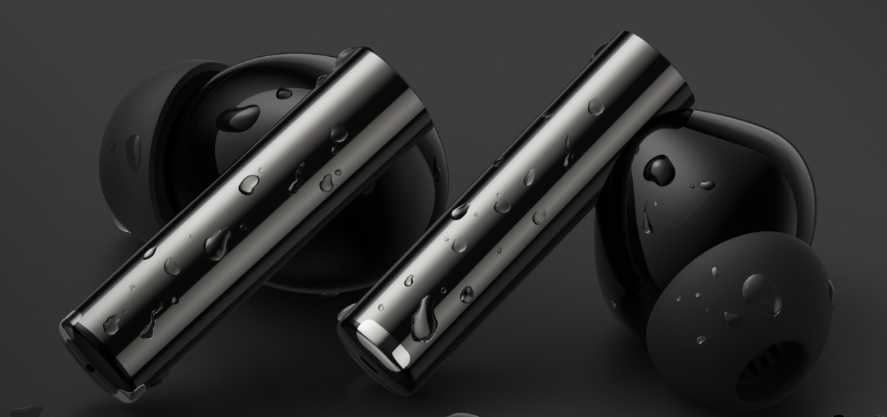 For more tech insights and updates, stay tuned to www.nois-tech.
Get the more details here: Earphones Category
Conclusion
In a world flooded with true wireless earphones, the Earbuds manages to stand out with its impressive features and performance. From its sleek design to its dual-driver sound setup, active noise reduction, and extensive battery life, these earphones offer an exceptional audio experience. The inclusion of advanced Bluetooth codecs and the convenience of USB Type-C charging further enhance their value.
Whether you're a music enthusiast, a fitness buff, or someone who needs reliable earphones for calls, the Realme Buds Air 5 Pro is a versatile choice that caters to various needs. With a competitive price point of ₹4,999, these earphones deliver a strong bang for your buck. Elevate your audio game with the Realme Buds Air 5 Pro – where innovation meets performance.