Experience Next-Level Audio with the Beats Studio Buds + True Wireless Earphones
Are you in search of the perfect true wireless stereo (TWS) earphones that combine stunning design with superior sound quality? Look no further! The Beats Studio Buds +, released on May 17, 2023, have taken the audio world by storm. In this comprehensive review, we'll delve into the features, design, performance, and more of these remarkable earphones that come in a stylish transparent color.
Unboxing and First Impressions
Beats Studio Buds +
The Beats Studio Buds + arrive in an elegant package that promises a premium audio experience from the moment you lay eyes on it. Upon unboxing, you'll find the earphones nestled securely inside their charging case, along with a USB Type-C charging cable and user manual. The transparent design of both the earphones and the case adds a touch of sophistication that sets them apart from the competition.
The aesthetic and construction of the Beats Studio Buds + is truly remarkable.
The Beats Studio Buds + features an in-ear design that is not only sleek but also provides a comfortable fit. The transparent casing allows you to see the internal components, giving these earphones a unique and futuristic appearance. They weigh just 5 grams, ensuring extended listening sessions are comfortable. The case, at 59 grams, is compact and durable, ensuring your earphones remain protected when not in use.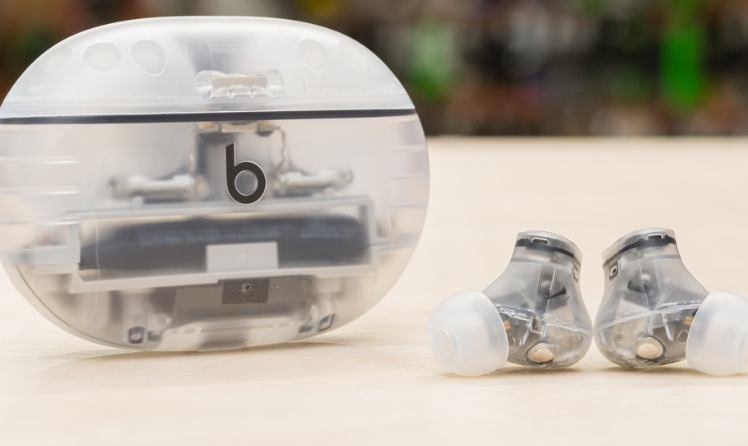 Audio Quality that Transcends Expectations
One of the most crucial aspects of any earphones is their sound quality, and the Beats Studio Buds + do not disappoint. The True Wireless Stereo (TWS) technology provides a seamless connection between both earpieces, resulting in an immersive audio experience. The bass is deep and powerful, the mids are crisp, and the highs are clear, offering a balanced sound profile that suits all music genres.
Crystal-Clear Calls with Built-In Microphones
Communication is a breeze with these earphones, thanks to the built-in microphone. Whether you're taking work calls or catching up with friends, the Beats Studio Buds + delivers crystal-clear audio on both ends. There's no need to worry about background noise either, as these earphones are equipped with noise-cancellation technology for an interruption-free conversation.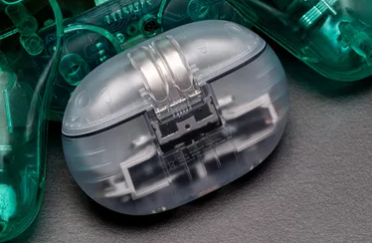 Durable and Resistant to the
With an IPX4 water-resistant rating, the TWS is designed to withstand your active lifestyle. Whether you're caught in the rain or working up a sweat during a workout, these earphones will keep the music playing without missing a beat. Say goodbye to worries about water damage.
Impressive Battery Life
The Beats Studio Buds + are engineered to keep up with your busy schedule and the earpieces alone offer a remarkable 9 hours of playback time, ensuring you can enjoy your favorite tunes all day. With the charging case, you can extend the total battery life to a whopping 36 hours, making these earphones perfect for long trips or extended commutes.
Connectivity That Simplifies Your Life
Pairing your devices with the TWS is a breeze, thanks to their Bluetooth technology. Say goodbye to tangled wires and enjoy the freedom of wireless audio. The USB Type-C charging port ensures fast and convenient charging, so you can get back to your music in no time.
Conclusion
In conclusion, the Beats Studio Buds + True Wireless Earphones have set a new standard for TWS earphones. With their stunning transparent design, impressive sound quality, and versatile features, they cater to both audiophiles and those seeking a convenient audio solution. Whether you're a music lover, a fitness enthusiast, or a professional on the go, these earphones will exceed your expectations.
Investing in the Beats Studio Buds + will introduce you to a world of unparalleled audio excellence, consequently enhancing your listening experience to unprecedented heights.
Furthermore, do not miss out on this golden opportunity to own these cutting-edge earphones, as they seamlessly blend style, performance, and durability into one extraordinary package.