Are you in the market for a feature-packed smartwatch that won't break the bank? Look no further than the Boat Lunar Connect Ace. In this comprehensive review, we'll explore every aspect of this stylish wearable, from its design and durability to its fitness and connectivity features. Let's dive in!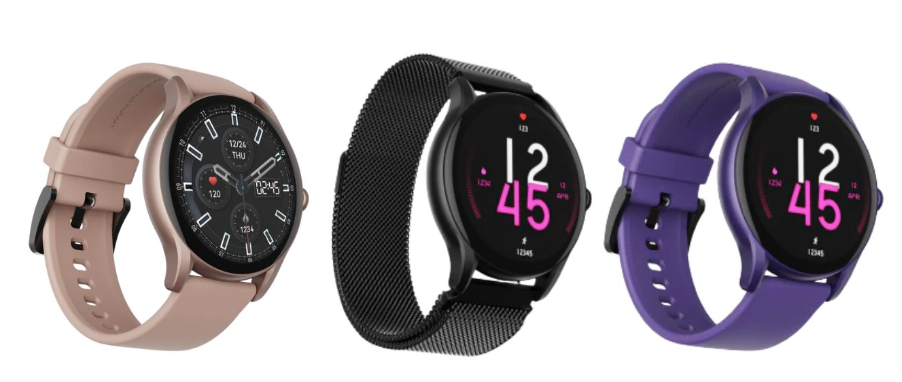 Boat Lunar Connect Ace General Specifications
Colors
The Boat Lunar Connect Ace is available in a variety of eye-catching colors, including Purple, Charcoal Black, Indigo Blue, Beige, and Metallic Black. Whether you prefer a subtle look or want to make a bold statement, there's a color option for everyone.
Warranty
The boat offers a solid 1-year warranty with the Lunar Connect Ace, providing peace of mind for your investment.
Display Screen Size
The 1.43-inch display is the perfect canvas for all your notifications and fitness data. It strikes a balance between readability and comfort, making it ideal for daily wear.
Screen Resolution
With a resolution of 240 x 284 pixels, the AMOLED display ensures sharp visuals and vibrant colors.
Pixel Density
Boasting a pixel density of 260ppi, this smartwatch delivers crisp and detailed graphics that are a joy to look at.
Screen Type
The AMOLED screen technology, apart from enhancing visual quality, also plays a pivotal role in helping conserve battery life.
The Boat Lunar Connect Ace's Dial Shape: Aesthetic Appeal and Ergonomic Form

The circular dial of the Boat Lunar Connect Ace, in addition to adding a touch of elegance to your wrist, simultaneously provides a classic watch-like appearance, thereby enhancing its overall aesthetic appeal.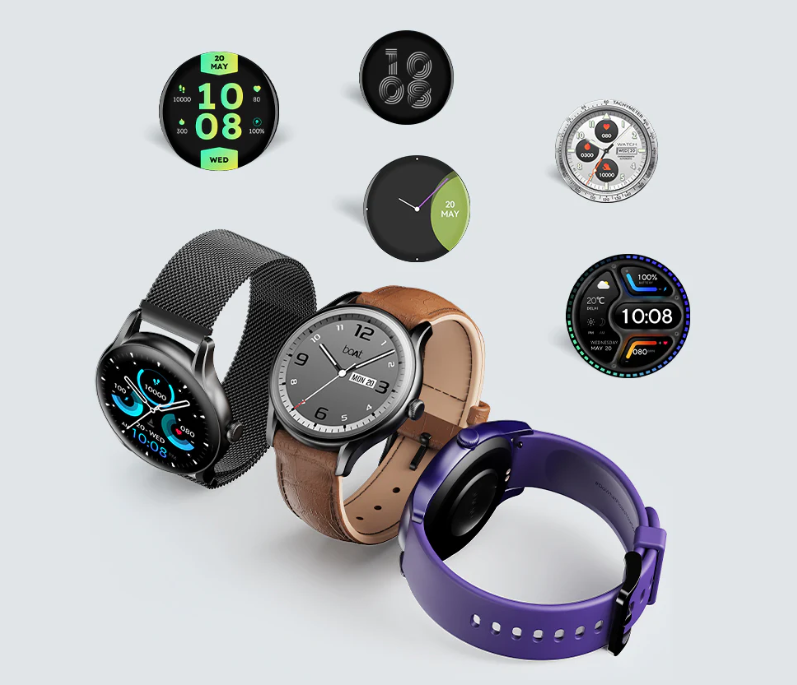 Features
Durability
This smartwatch is built to withstand the elements, featuring dust-proof and water-resistant properties.
Water Resistance
With an IP68 rating, the Lunar Connect Ace is water-resistant, making it suitable for swimming and other water-based activities.
Sensors
Accelerometer: Tracks your movements accurately, allowing for precise fitness data.
Optical Heart Rate Sensor: Monitors your heart rate continuously, helping you stay in the optimal heart rate zones during workouts.
SpO2 Sensor: The SpO2 sensor, an integral component of the Boat Lunar Connect Ace, diligently measures your blood oxygen levels, making it a crucial and indispensable metric for comprehensive overall health monitoring.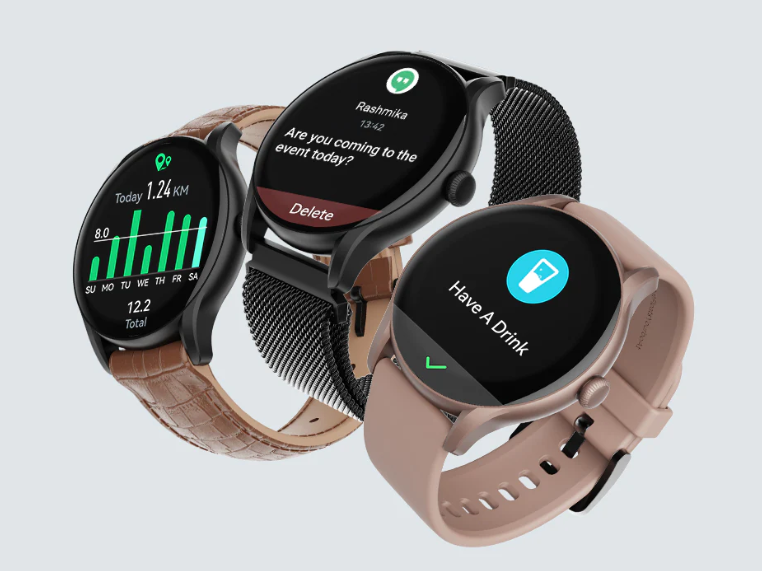 Health and Fitness Tracking
Calorie Counter: Keep tabs on your daily calorie burn, helping you manage your weight and fitness goals.
Heart Rate Sensor: Monitor your heart rate 24/7 and receive alerts for abnormal heart rates.
Sleep Tracking: Gain insights into your sleep patterns and improve your sleep quality.
Distance Tracker: Track your steps and distance covered accurately, encouraging you to stay active.
Alarm Clock: Set alarms for your daily routines, ensuring you never miss an important appointment.
Stopwatch: Handy for timing workouts or everyday tasks.
Find My Phone: Utilizing the "Find My Phone" feature, you can effortlessly locate your smartphone when it's within Bluetooth range, offering you added convenience and peace of mind.
Notifications: Stay connected with call, message, and app notifications right on your wrist.
Connectivity and Compatibility
The Boat Lunar Connect Ace is compatible with both Android and iOS devices, ensuring wide-reaching usability. Bluetooth 5.1 provides a stable and energy-efficient connection to your smartphone.
Voice Calling
Yes, you can make and receive calls directly from your wrist, making it incredibly convenient for those on the go.
Input & Output: Unveiling the Boat Lunar Connect Ace's Functionality

Speaker
The built-in speaker enhances the calling experience and enables you to listen to music or take calls without reaching for your phone.
Battery Capacity and Battery Life
Boasting a 240mAh battery, the Lunar Connect Ace offers impressive battery life, significantly reducing the need for constant recharging. Furthermore, you can enjoy up to 10 days of uninterrupted usage on a single charge, ensuring that your smartwatch seamlessly keeps up with your active lifestyle.
Boat Lunar Connect Ace Review: Performance and Verdict
Boat's Lunar Connect Ace is a versatile and affordable smartwatch that caters to a wide range of users. Whether you're a fitness enthusiast, a tech-savvy professional, or simply someone looking for a stylish accessory, rest assured, this smartwatch has you covered.
Its vibrant AMOLED display, comprehensive fitness tracking features, and water-resistant build make it an attractive choice. The addition of Bluetooth 5.1 and voice calling capabilities further enhance its appeal.
With a competitive price point, a wide variety of colors to choose from, and a plethora of features, the Boat Lunar Connect Ace unquestionably offers excellent value for your money.
So, if you're ready to elevate your wrist game and stay connected on the go, the Boat Lunar Connect Ace deserves a spot on your shortlist. Don't miss out on this affordable yet feature-packed smartwatch!
For more tech insights and updates, stay tuned to www.nois-tech.
Get the more details here: Smartwatches Category