Introduction
In today's fast-paced world, wireless earphones have become an essential accessory for many of us. With a plethora of options available in the market, making the right choice can be overwhelming. Two popular contenders in the budget ANC (Active Noise Cancellation) earphone category are the OnePlus Z2 https://amzn.to/3L9XtRm and the Realme Wireless 3 https://amzn.to/45X3qZP. In this comprehensive comparison, we'll break down their features, performance, and value for money to help you make an informed decision.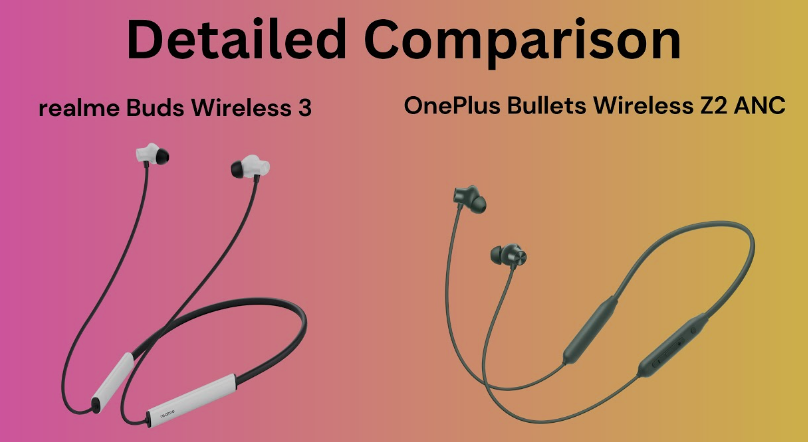 Connectivity: Seamless Pairing and Switching
Bluetooth Technology
The Realme Wireless 3 https://amzn.to/3L9XtRm boasts Bluetooth 5.3, while the OnePlus Z2 features Bluetooth 5.2. Both offer a reliable wireless connection, but Realme takes a slight edge with its newer Bluetooth version.
Fast Pairing and Magnetic Switching
Both earphones support Google Fast Pairing, making initial setup a breeze. Additionally, they feature magnetic switching, which automatically pauses playback when the earbuds are magnetically connected. https://amzn.to/3L9XtRm This handy feature helps conserve battery life and ensures you never miss a beat.
Multi-Device Support
Realme https://amzn.to/3L9XtRm offers dual-device pairing, allowing you to seamlessly switch between two devices. OnePlus, on the other hand, offers Quick Switch, which simplifies the process of moving between connected devices. Choose the one that suits your multi-device lifestyle.
Dedicated Apps
Both earphones come with dedicated apps, giving you control over various settings, including sound modes and ANC levels. This customization ensures you can tailor your listening experience to your preferences.
Sound Quality: Audio Experience Unveiled
ANC Effectiveness
OnePlus claims up to 45dB of noise cancellation, but real-world testing reveals it's closer to 30 dB. Realme https://amzn.to/45X3qZP, on the other hand, advertises 30dB, but it tends to hover around 20-25 dB. While both offer ANC, OnePlus falls short of expectations.
Driver Size and Codecs
Realme Wireless 3 https://amzn.to/45X3qZP features a larger 13.6mm driver, whereas the OnePlus Z2 comes with a 12.4mm driver. Both earphones support AAC codec, but OnePlushttps://amzn.to/3L9XtRm could have leveraged its price point with LDAC or LHDC support for better audio quality.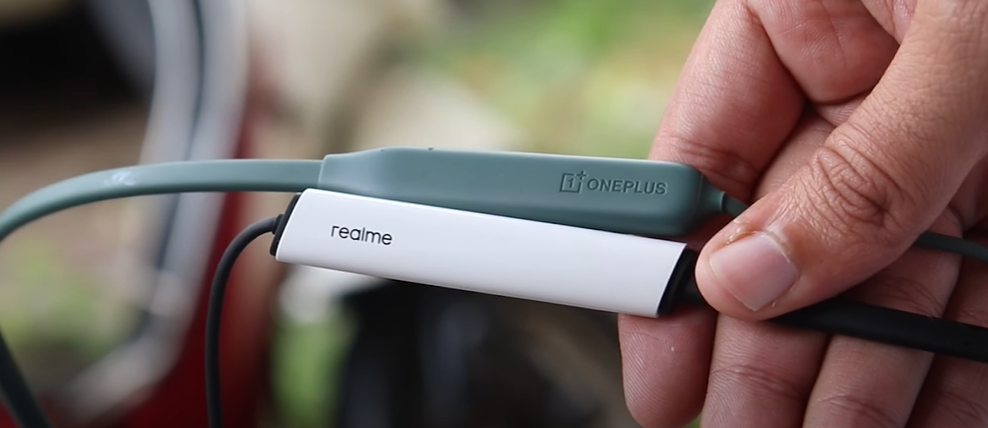 Sound Performance
Neither earphone disappoints when it comes to audio quality. OnePlus delivers a slightly more pronounced bass, making it a better choice for bass enthusiasts. Realme, while not lacking in bass, seems to have dialed it down compared to its predecessor, the Wireless 2.
Spatial Audio and Dolby
Both earphones support Dolby Audio, enhancing your overall listening experience. Realme also offers spatial audio, but the difference in performance isn't significant enough to sway your decision.
Customizable Sound Modes
With dedicated apps for both earphones, you can easily switch between sound modes to suit your music genre or preferences. Enjoy the flexibility of customizing your audio experience.
Design and Durability: Form Meets Function
Aesthetic Appeal
Both the OnePlus Z2 https://amzn.to/45X3qZP and Realme Wireless 3 sport sleek and attractive designs. You won't have to compromise on style when choosing between these two.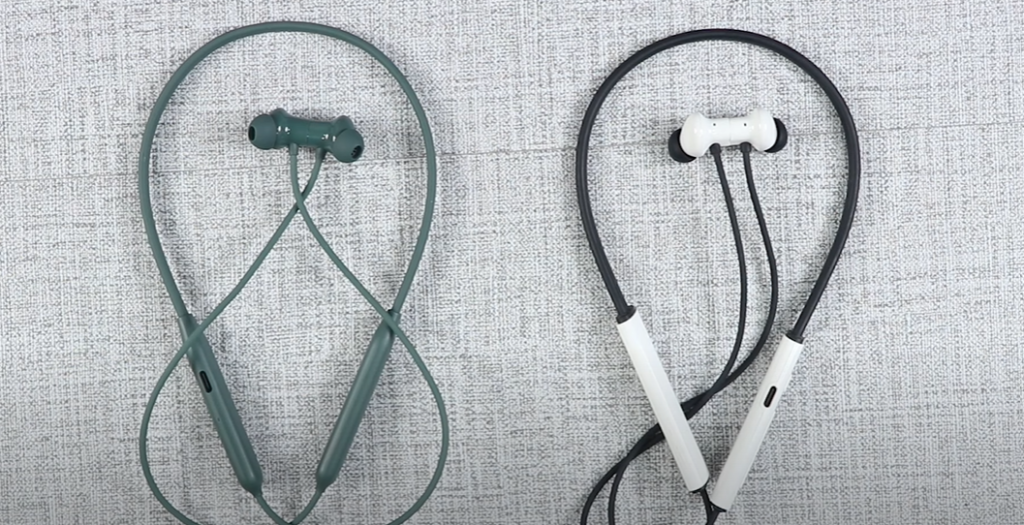 Build Quality
Rest easy knowing that both earphones offer top-notch build quality. They are also rated IP55, making them resistant to sweat and light splashes, ideal for workouts and outdoor activities.
Comfort: A Comfortable Listening Experience
Comfortable Fit
You can expect a comfortable fit from both earphones. Their neckband designs ensure that they stay securely in place during all your activities, from daily commutes to intense workouts.
Gaming Mode: Reducing Latency for Gamers
Latency Performance
If you're a gaming enthusiast, you'll appreciate the low latency of the Realme Wireless 3, with a latency of just 45ms. In contrast, the OnePlus Z2 https://amzn.to/45X3qZP lags behind with a 96ms latency. We'll conduct a gaming test to see how this translates to real-world performance.
Microphone Quality: Crystal Clear Conversations
Mic Performance
Crystal clear voice calls are essential, and both earphones offer good microphone quality, ensuring your conversations are hassle-free and without distortion.
Battery Life: Endurance Matters
Battery Endurance
Both earphones offer decent battery life, but OnePlus edges ahead with slightly longer playback time. Realme provides around 15-17 hours, while OnePlus offers 17-20 hours of usage on a single charge.
Verdict: Making the Right Choice
In the battle between the OnePlus Z2 ANC and the Realme Wireless 3 https://amzn.to/45X3qZP, the latter emerges as the more value-for-money option, given its current price point. However, if both earphones were available at the same price, the OnePlus Z2 https://amzn.to/3L9XtRm would be a compelling choice due to its slightly better bass and extended battery life. Ultimately, the decision depends on your budget and priorities.
In conclusion, as of now, the Realme Wireless 3 stands as the better deal, offering a solid combination of features, audio quality, and affordability. However, consider your specific needs and budget when making your final decision.