In the fast-paced world of smartphones, innovation knows no bounds. OPPO, a renowned player in the smartphone arena, is all set to astound tech enthusiasts once again with its latest offering, the OPPO Find N3 Flip. Expected to make its debut on December 28, 2023, this cutting-edge device promises to redefine the way we interact with our mobile devices. In this comprehensive blog, we'll dive deep into the key specifications, design, camera capabilities, performance, and more of the OPPO Find N3 Flip. Let's embark on this journey of technological marvel together.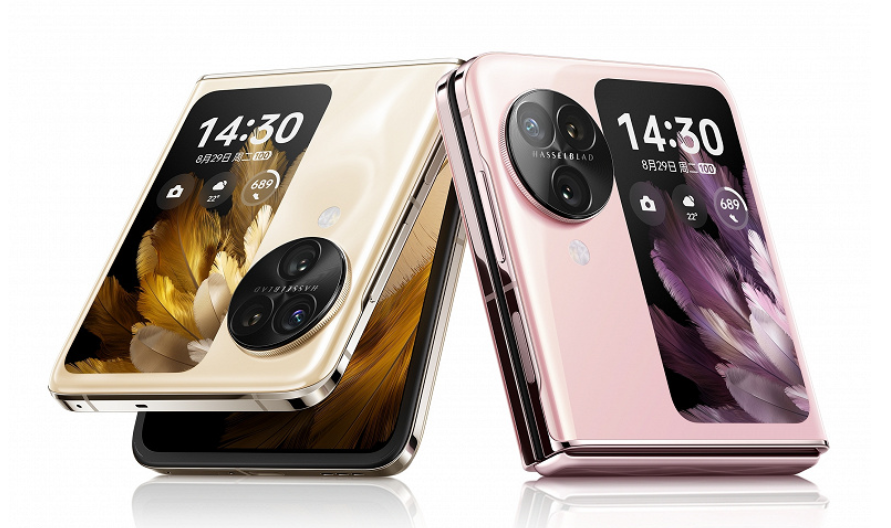 OPPO Find N3 Flip: A Glimpse into the Future
Key Specifications
Impressive RAM: With a whopping 12 GB of RAM, the OPPO Find N3 Flip ensures seamless multitasking and swift app launches, making it a powerhouse for productivity and gaming.
Mighty Processor: Powered by the MediaTek Dimensity 9200 MT6985 chipset, featuring an octa-core CPU with Cortex X3, Cortex A715, and Cortex A510 cores, this device guarantees lightning-fast performance and efficiency.
Incredible Camera Setup: The triple-camera setup on the rear, consisting of a 50 MP primary camera, a 48 MP ultra-wide-angle camera, and a 32 MP telephoto camera, ensures stunning photography experiences. The 32 MP front camera is a delight for selfie enthusiasts.
Featuring a long-lasting battery: the OPPO Find N3 Flip houses a 4300 mAh Li-Polymer battery. What's more, it's coupled with 44W Super Flash charging technology. As a result, you can rely on it to keep you going all day long. In fact, even a quick 23-minute charge can take your battery to 50%.
Breathtaking Display: The 6.8-inch AMOLED display with a 120 Hz refresh rate, 1600 nits brightness, and 1080 x 2520 pixel resolution provides an immersive visual experience.
Generous Storage: With 256 GB of internal storage and support for USB OTG, you'll never run out of space for your files, photos, and apps.
The Exquisite Design
The OPPO Find N3 Flip boasts a sleek and slim design, measuring 166.4 mm in height, and 75.8 mm in width, a mere 7.7 mm in Furthur more, some might consider its weight of 198 grams slightly on the heavier side despite its slim thickness. The device comes in three captivating colors – Moonlight Muse, Mist Rose, and Mirror Night.
Capturing Moments with Precision
Camera Excellence
The camera setup on the OPPO Find N3 Flip is nothing short of exceptional. The rear triple-camera system, featuring a 50 MP wide-angle primary camera, a 48 MP ultra-wide-angle camera, and a 32 MP telephoto camera, is equipped with features like autofocus, optical image stabilization (OIS), LED flash, and advanced shooting modes.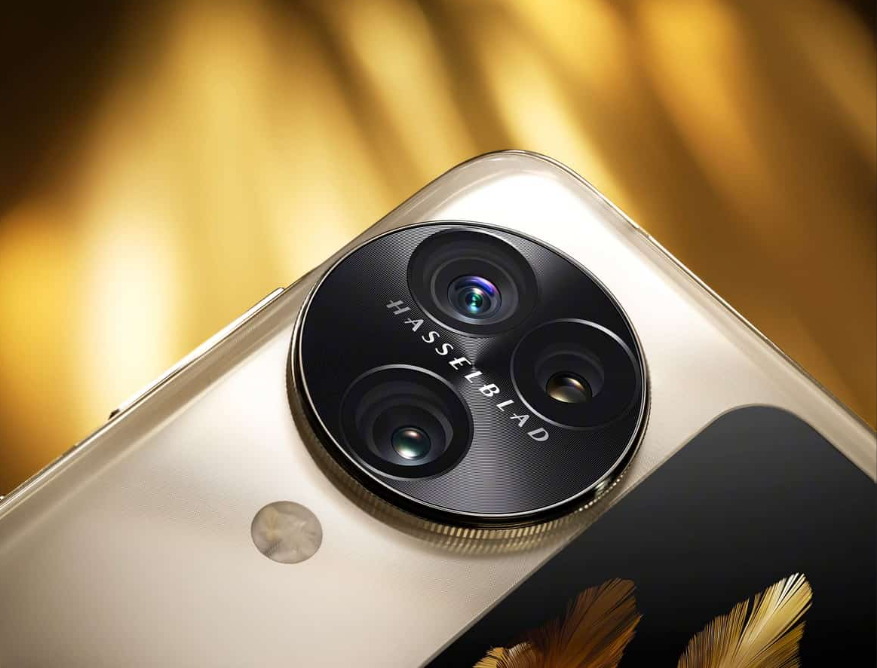 The front-facing 32 MP camera ensures crisp and vibrant selfies. Whether you're capturing breathtaking landscapes or detailed close-ups, this smartphone delivers outstanding results.
Powerful Performance
The MediaTek Dimensity 9200 MT6985 chipset, built on a 4 nm fabrication process, is the driving force behind the OPPO Find N3 Flip's exceptional performance. The octa-core CPU, including a Cortex X3 core clocked at 3.05 GHz, ensures smooth multitasking and high-speed computing. The Immortalis-G715 MC11 GPU takes care of the graphics, providing a lag-free gaming experience.
Display Beyond Imagination
Visual Delight
The OPPO Find N3 Flip's 6.8-inch AMOLED display is a visual treat. With a pixel density of 403 ppi, a 21:9 aspect ratio, and screen protection, it guarantees sharp and vibrant visuals. The bezel-less design with a punch-hole display maximizes the screen real estate, giving you an immersive viewing experience. Whether you're watching movies or playing games, the 120 Hz refresh rate ensures smooth animations and transitions.
Battery That Keeps Going
All-Day Power
The 4300 mAh Li-Polymer battery is designed to last all day, and with 44W Super Flash charging, you can quickly top up your battery when needed. Just 23 minutes of charging can take your battery from 0% to 50%, ensuring you're always ready to go.
Storage Galore
With a generous 256 GB of internal storage, you can store all your photos, videos, apps, and files without worrying about running out of space. The support for USB OTG further expands your storage options, allowing you to connect external drives and accessories.
Seamless Connectivity
Stay Connected
The OPPO Find N3 Flip offers dual SIM support, with both SIM slots compatible with nano-SIM cards. It supports 5G in India, as well as 4G, 3G, and 2G networks. With Wi-Fi 6E, Bluetooth 5.3, GPS, and NFC, you have strong connections to the world around you.
Multimedia Marvel
Immersive Entertainment
The OPPO Find N3 Flip comes with stereo speakers that deliver rich and immersive audio. The USB Type-C audio jack ensures high-quality sound output. While it doesn't have an FM radio, it offers a plethora of multimedia options for your entertainment needs.
Advanced Sensors
Smart Features
The device is equipped with a side-mounted fingerprint sensor for quick and secure unlocking. Other sensors like the light sensor, proximity sensor, accelerometer, compass, and gyroscope enhance the overall user experience.
Conclusion
The OPPO Find N3 Flip is a testament to OPPO's commitment to innovation and excellence. With its powerful performance, stunning camera capabilities, and captivating design, it's poised to become a game-changer in the smartphone industry. Whether you're a photography enthusiast, a gaming aficionado, or a multitasking pro, this smartphone is designed to cater to your every need. Stay tuned for its official launch on December 28, 2023, and get ready to embrace the future of mobile technology.