In a highly anticipated Apple event, the tech giant has left tech enthusiasts buzzing with excitement. With groundbreaking innovations across its product line, including the Apple Watch Series 9, iPhone 15, and more, Apple is once again pushing the boundaries of technology and sustainability. Let's dive into the details of these exciting announcements.
Apple Watch Series 9: Setting New Standards
A Watch That Understands You
The Series 9 Apple Watch comes equipped with the new Apple silicone S9 chip, featuring a staggering 5.6 billion transistors. This powerhouse offers a 30% faster GPU and a 4-core neural engine, ensuring smoother performance and enhanced user experiences.
Extended Battery Life and Enhanced Siri Integration
With an impressive 18-hour battery life, you can wear your Series 9 Apple Watch throughout the day and night. Siri has also received an upgrade, boasting a 25% improvement in dictation accuracy. Now, Apple Watch Series you can effortlessly ask questions like, "How much did I sleep last night?"
Improved Connectivity and Display
The Series 9 features a second-gen ultrawide band chip to help you find your iPhone more easily. It also offers better support for HomePod, making your smart home interactions seamless. The edge-to-edge Always-On Display (AOD) is a visual delight, with an astonishing 2000 nits of brightness. Plus, there's a new pink aluminum color option to add a touch of style to your wrist.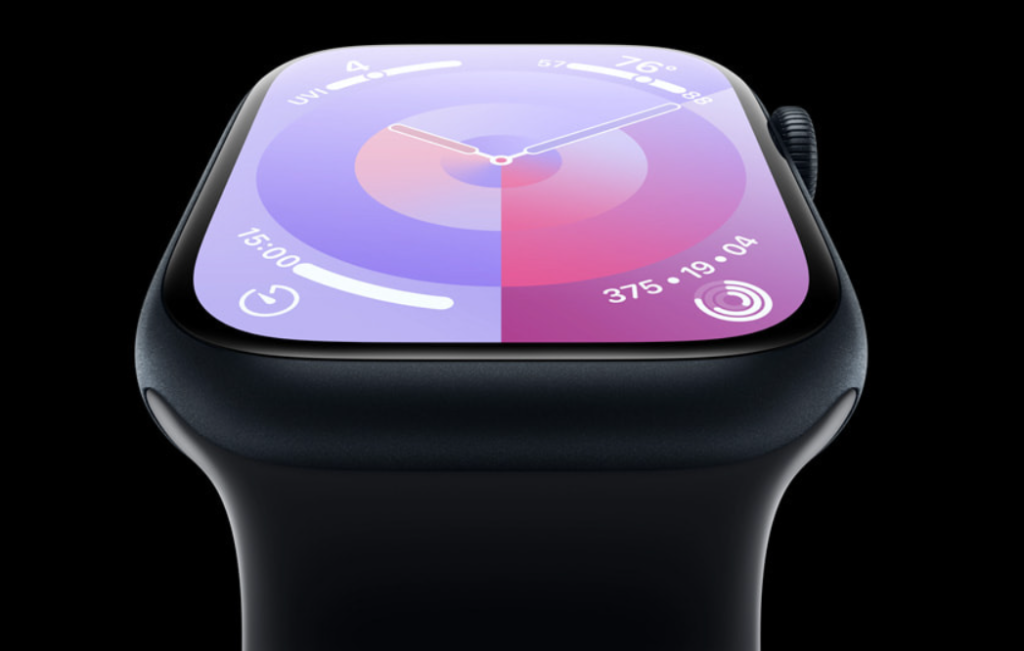 Sustainability Matters
Apple is committed to cutting carbon emissions, starting with the Series 9 watch boxes, which now come in smaller sizes. There are also new fine-woven watch straps and Nike straps for those with an active lifestyle.
Introducing the Apple Watch Ultra 2
Elevating Your Smartwatch Experience
The Apple Watch Ultra 2 continues the legacy of innovation with the S9 chip and a unique double-tap gesture. Its dazzling 3000 nits display ensures crystal-clear visuals even in bright sunlight. With a battery life of 36 hours, this smartwatch is your reliable companion for all-day adventures, available at a price of ₹89900.00.
iPhone 15: A Feast for the Senses
Redefining Smartphone Design
The Smartphones iPhone 15 brings a fresh design approach, introducing dynamic island colors in pink, green, black, yellow, and blue. Its Super Retina XDR OLED display with thinner borders and Dolby Vision support guarantees breathtaking visuals. With peak HDR brightness of 1600 nits and 2000 nits in direct sunlight, your screen experience has never been better.
Sustainability and Cutting-Edge Camera Technology
Apple is leading the charge in sustainability by using 75% recycled aluminum and 100% recycled copper and cobalt in the battery and MagSafe.iPhone 15: A Sneak Peek into Apple's Next-Gen Marvel Coming in 2023 The iPhone 15 camera system is a marvel, featuring a 48MP main camera, next-gen portraits, and a 12MP telephoto lens for stunning low-light and colorful shots. Portrait mode can now be adjusted even after taking the photo, giving you more creative control.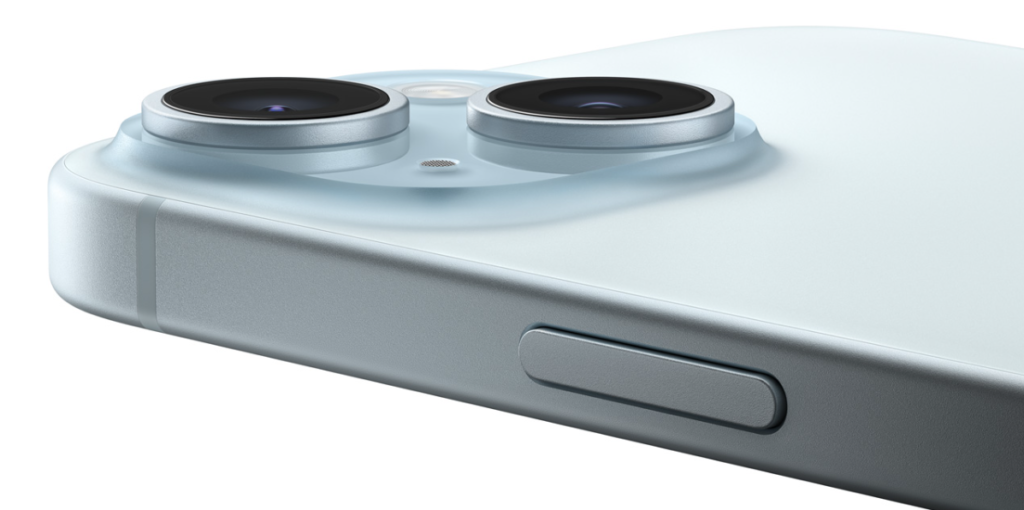 A16 Bionic Chip and Satellite Connectivity
The A16 Bionic chip, carried over from the 14 Pro, ensures seamless performance. For added safety, the iPhone 15 offers Emergency SOS and roadside assistance via satellite, a lifeline in times of need. iPhone 15: A Sneak Peek into Apple's Next-Gen Marvel Coming in 2023The introduction of USB-C to the iPhone and AirPods opens up new possibilities for connectivity.
iPhone 15 Pro and Pro Max: The Epitome of Excellence
Unmatched Durability and Design
The Pro and Pro Max models feature titanium construction for strength and lightness. The chamfered frame and matte finish add an elegant touch. These models are available in black and white titanium, as well as blue and natural titanium, catering to diverse tastes.
The A17 Pro Chip: Unleashing Power
Powered by the A17 Pro chip, boasting a 3nm architecture, these iPhones are set to redefine performance standards. With 19 billion transistors, a 6-core CPU, and a 6-core GPU, you can expect unparalleled power and efficiency. USB-C with 10GB USB3 speeds enhances your connectivity experience.
Camera Revolution and Advanced Features
The camera system in the Pro models is equivalent to having seven lenses in one device. A 48MP camera with 24/28/35mm photos, 3x telephoto (77mm on 15 Pro and 5x telephoto (120mm) on 15 Pro Max, and a second-gen sensor shift deliver outstanding low-light and HDR capabilities. The Pro models even offer ProRes 4K 60fps and spatial video, opening up exciting possibilities for content creators.
Pricing and Storage Options
The latest iPhone lineup with competitive pricing: iPhone 15 at ₹79,900, iPhone 15 Plus at ₹89,900, iPhone 15 Pro at ₹1,34,900, and iPhone 15 Pro Max at ₹1,59,900
In conclusion, Apple's latest innovations have set the tech world abuzz. The Apple Watch Series 9, iPhone 15, and iPhone 15 Pro and Pro Max promise to revolutionize how we interact with technology. With sustainability at the forefront of its designs, Apple is not only shaping the future of technology but also our planet. Stay tuned for these exciting releases next month, and get ready to experience the future of tech like never before.
For more tech reviews and the latest updates, stay tuned to nois-tech.com., your one-stop destination for all things tech!