In the ever-evolving world of mobile technology, the battle between giants rages on. Apple, iPhone 15 Pro Series known for its innovation and design prowess, is once again in the spotlight with its latest offering, the Apple A17 Pro. On the other side of the ring, Qualcomm, a stalwart in the semiconductor industry, counters with the Snapdragon 8 Gen 2. In this showdown, we'll dissect these two powerhouses and see who emerges victorious in the realm of smartphone processors.
CPU: The Heart of the Beast
Apple A17 Pro: Precision and Efficiency
The Apple A17 Pro comes armed with a six-core CPU boasting a staggering 19 billion transistors. It features 2 high-performance cores and 4 high-efficiency cores, carefully optimized for a balance between power and battery life. This setup ensures that tasks are handled swiftly while conserving energy during lighter usage.
Snapdragon 8 Gen 2: A Multicore Marvel
Qualcomm's Snapdragon 8 Gen 2 takes a different approach with its octa-core Kryo CPU configuration. It consists of 1 Cortex-X3 core clocked at 3.2GHz, 2 Cortex-A715 cores at 2.8GHz, 2 Cortex-A710 cores at 2.8GHz, and 3 Cortex-A510 cores at 2.0GHz. This heterogeneous setup allows it to tackle a variety of tasks efficiently, from demanding applications to power-saving tasks.
Process Technology: The Nanometer Race
Apple A17 Pro: TSMC's 3nm Process
Apple pushes the envelope with its cutting-edge 3nm process technology, ensuring that the A17 Pro operates with exceptional power efficiency and performance gains. This refinement in transistor size is a leap forward in semiconductor manufacturing.
Snapdragon 8 Gen 2: TSMC's 4nm Process
While not as small as Apple's iPhone 15 Pro Unveiled 3nm process, the Snapdragon 8 Gen 2 utilizes TSMC's 4nm process, which is still highly advanced. It strikes a balance between performance and power efficiency, making it a formidable contender.
GPU: Graphics Prowess
Apple A17 Pro: Pro-class 6-core GPU
Apple integrates a Pro-class 6-core GPU into the A17 Pro, complete with hardware-accelerated ray tracing. This GPU promises top-tier graphics performance and is sure to excel in gaming and multimedia applications.
Snapdragon 8 Gen 2: Adreno 740 GPU
Qualcomm counters with the Adreno 740 GPU, also featuring hardware-accelerated ray tracing. This GPU is designed to handle the most demanding graphics tasks with finesse.
Memory Support: Speed Matters
Both processors support fast LPDDR memory. The A17 Pro utilizes LPDDR5, while the Snapdragon 8 Gen 2 takes it up a notch with LPDDR5X. These memory options ensure snappy performance and efficient multitasking.
Machine Learning and AI: Brains Behind the Brawn
Apple A17 Pro: 16-core Neural Engine
Apple's A17 Pro boasts a 16-core Neural Engine capable of a staggering 35 trillion operations per second (TOPS). This AI powerhouse enhances user experiences, from photography to augmented reality.
Snapdragon 8 Gen 2: New AI Engine
Qualcomm introduces a new AI Engine coupled with its Hexagon Processor. While exact performance figures are undisclosed, Qualcomm has a strong track record in AI processing.
ISP: Capturing the Perfect Shot
Apple A17 Pro: Apple-designed Image Signal Processor (ISP)
Apple's ISP is renowned for its image processing capabilities. With the A17 Pro, it continues to excel in image quality, especially in low-light conditions.
Snapdragon 8 Gen 2: Triple 18-Bit Spectra ISP
Qualcomm steps up with its Triple 18-Bit Spectra ISP and adds Cognitive ISP and Snapdragon Sight technologies, promising enhanced photography and video capture.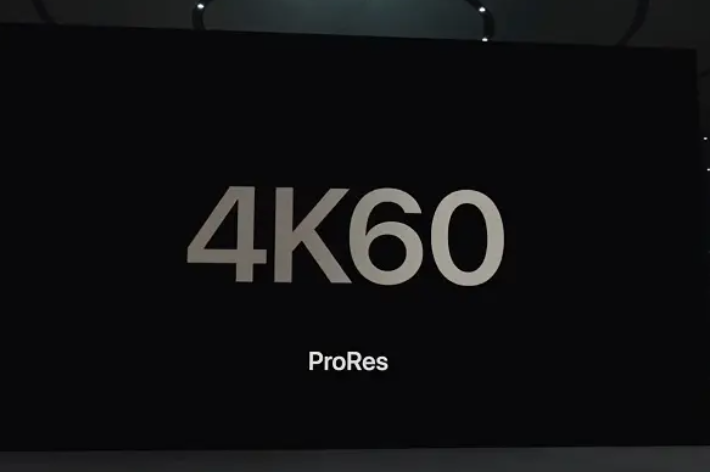 Camera Capability: Pixels and Pixels
Apple A17 Pro: ProRAW and Photonic Engine
The A17 Pro can capture ProRAW photos at a stunning 48MP resolution and boasts a Photonic Engine for advanced computational photography.
Snapdragon 8 Gen 2: High-Resolution Shots
The Snapdragon 8 Gen 2 can handle photos up to 200MP and supports 36MP triple shots with Zero Shutter Lag (ZSL), promising impressive camera capabilities.
Video Capability: Lights, Camera, Action
Apple A17 Pro: 4K60 ProRes and More
Apple's offering includes the ability to record 4K60 ProRes videos, spatial video recording, 4K HDR Dolby Vision at 60FPS, and cinematic 4K at 24FPS, along with an action mode for dynamic shooting.
Snapdragon 8 Gen 2: 8K HDR and Bokeh Engine 2
The Snapdragon 8 Gen 2 steps into the video arena with 8K HDR recording and a powerful Bokeh Engine 2 for stunning video effects.
Modem: Staying Connected
Both processors are equipped with the Snapdragon X70 5G modem, offering up to 10Gbps peak download speeds and up to 3.5Gbps peak upload speeds. This ensures lightning-fast connectivity in the era of 5G.
WiFi and Bluetooth: Staying Wireless
Apple A17 Pro: Wi-Fi 6E and Bluetooth 5.3
Apple's iPhone 15 Pro Series processor supports Wi-Fi 6E for high-speed wireless connectivity and Bluetooth 5.3 for seamless device pairing.
Snapdragon 8 Gen 2: Wi-Fi 7 and More
Qualcomm pushes the envelope further with Wi-Fi 7 support, ensuring future-proof connectivity. It also features Bluetooth 5.3, LE Audio, Dual Bluetooth Antenna, and aptX Lossless for an enhanced wireless experience.
Other Notable Features
Apple A17 Pro: Leading with AV1 and ProRes
Apple shines with AV1 decoder support and the inclusion of the ProRes codec, catering to professionals and enthusiasts alike. The Pro display engine ensures top-notch visuals, and NavIC support offers precise location services.
Snapdragon 8 Gen 2: A Versatile Package
The Snapdragon 8 Gen 2 also supports the AV1 codec and NavIC for accurate location services.
Conclusion: The Battle Rages On
In this clash of titans, both the Apple A17 Pro and Snapdragon 8 Gen 2 bring remarkable innovations to the table. Apple's iPhone 15 Pro emphasis on AI and image processing, coupled with its ProRes support, makes it a compelling choice for creatives. Qualcomm's Snapdragon 8 Gen 2, with its powerful CPU configuration and Wi-Fi 7 support, ensures a versatile and future-proof mobile experience.
Stay tuned with nois-tech.com for further developments in the world of technology as these giants continue to innovate and push the limits of mobile processing power.