Introduction
In the fast-paced world of technology, innovation never takes a backseat. Smartwatches, a fusion of style and functionality, have been making waves in the market. On September 19th, 2023, Fire-Boltt is set to unveil its latest masterpiece, the Fire-Boltt Avalanche Smartwatch, in India. This article will delve into the design, features, specifications, and pricing of this highly anticipated smartwatch.
Design: Quantum-Like Elegance
"Fire-Boltt Avalanche: A Stunning Quantum-Like Design"
Fire-Boltt has never ceased to amaze with its designs, and the Avalanche is no exception. With a stainless steel construction, this smartwatch exudes durability and sophistication. The spinning tachymeter and rotating crown add a touch of functionality to its aesthetics. The 22mm straps ensure a comfortable fit, while the use of vibrant colors on the tachymeter makes a style statement. Moreover, the IP67 rating ensures it can withstand water and dust, enhancing its durability.
Display: Crystal Clear Visuals
"Fire-Boltt Avalanche Display: Crystal Clear Visuals at Your Fingertips"
The Smartwatch boasts a 1.28-inch IPS LCD display with a resolution of 240×240 pixels. Although it uses TFT technology, the quality of the display remains impressive, offering sharp visuals and smooth refresh rates. With 8 customizable watch faces, users can personalize their smartwatch to suit their style and mood.
User Interface: Seamlessly Smart
"Fire-Boltt Avalanche UI: Seamlessly Smart and Intuitive"
Navigating through the Avalanche's features is a breeze, thanks to its smooth user interface. It also comes equipped with a voice assistant, making interactions even more convenient. With a wide array of sports modes, fitness enthusiasts will find this smartwatch to be a perfect companion for their workouts and outdoor activities.
Sensor Accuracy: Health at Your Fingertips
"Fire-Boltt Avalanche Sensor Accuracy: Your Health, Your Priority"
Monitoring your health has never been easier. The Fire-Boltt Avalanche includes sensors for heart rate (HR), blood pressure (BP), and blood oxygen (SpO2) levels. These features provide users with valuable health insights, allowing them to stay on top of their well-being.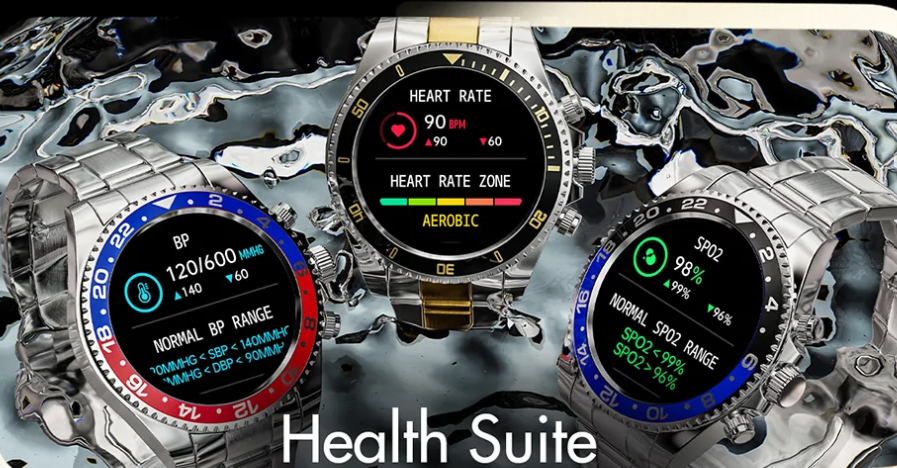 Pricing: Affordable Excellence
"Fire-Boltt Avalanche Pricing: Affordable Excellence in a Smartwatch"
One of the most enticing aspects of the FireBoltt Avalanche is its pricing. Despite its premium design and feature-rich functionality, this smartwatch is priced competitively, making it accessible to a wide range of consumers.
Conclusion
The Fire-Boltt Avalanche Smartwatch is set to redefine the smartwatch landscape in India. With its quantum-like design, crystal-clear display, intuitive user interface, and accurate sensors, it promises to be a game-changer. Moreover, its affordability makes it an attractive option for tech enthusiasts and health-conscious individuals alike.
Stay tuned for the official launch on September 19th, 2023, and be among the first to experience the future of smartwatches with Fire-Boltt's Avalanche.
Learn more about the latest tech trends on our website www.nois-tech.