Moto G54 Review: Unveiling a Budget Marvel
Are you in the market for an affordable yet feature-rich smartphone Motorola G54 5G that won't break the bank? Look no further than the Moto G54. Priced at just ₹15,999, https://fas.st/49qFM this phone offers incredible value for your money, boasting a range of impressive features that are sure to catch your attention. In this in-depth review, we'll dive into the design, display, performance, camera capabilities, battery life, and more to help you make an informed decision.
Design: Sleek and Stylish
"Moto G54 Design: A Stylish and Functional Delight"
This Smartphone doesn't just pack a punch with its specs; it also shines in the design department. Available in a striking blue color with a matte finish, this phone not only looks great but also repels fingerprint marks on its back.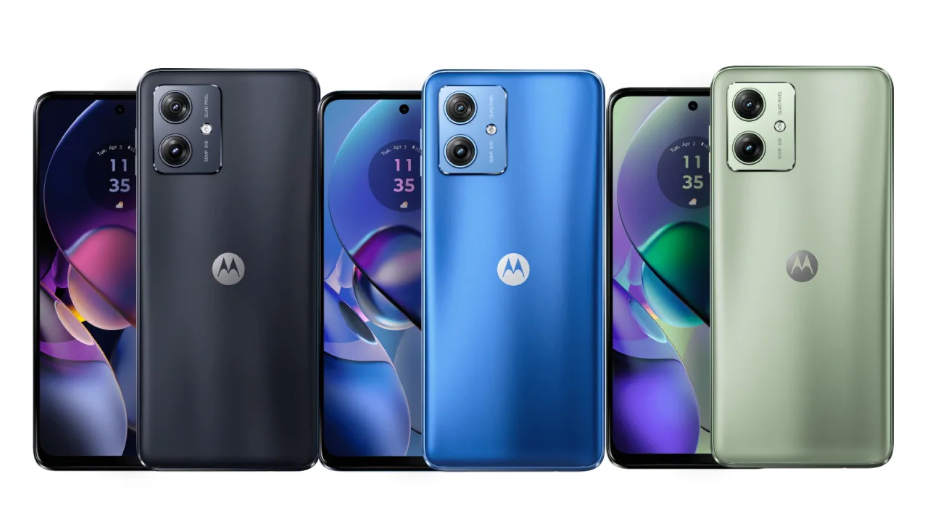 The curvy back design enhances the grip and comfort, while the 3D PMMA acrylic glass adds durability and a premium feel. Surprisingly, despite its robust features, this smartphone maintains a slim profile with a thickness of 8.89mm and a weight of 192g. To top it all off, https://fas.st/49qFM it houses a massive 6000mAh battery and comes with a 33W charger right in the box.
For multimedia enthusiasts, the Moto G54 offers stereo speakers with Dolby Atmos, ensuring an immersive audio experience. Additionally, it comes with a dual SIM tray featuring a hybrid slot, a fingerprint scanner embedded in the power button for added security, a trusty headphone jack, and an IP52 rating for protection against dust and water splashes.
Display: Vibrant Visuals
"Moto G54 Display: Crisp and Immersive Visuals"
The Moto G54 features a 6.5-inch IPS LCD display with a fast 120Hz refresh rate, ensuring smooth scrolling and fluid animations. The punch-hole camera and minimal bezels contribute to a sleek look. https://fas.st/49qFM The display offers 560 nits of brightness, though it may struggle slightly under direct sunlight. To safeguard your screen, it comes with Panda glass protection.
What's more, the Moto G54 supports HDR content, and even 4K HDR content plays smoothly on this device. The absence of HDR support on Netflix might be a downside, but the fact that it supports Widevine L1 ensures you can enjoy high-quality streaming from other platforms.
Specs & Performance: A Powerhouse in Disguise
"Moto G54 Performance: Unleash the Power of Dimensity 7020"
Under the hood, the Moto G54 impresses with its specifications. It packs LPDDR4X RAM and UFS 2.2 storage, ensuring snappy performance and quick app launches. What truly sets it apart is the Dimensity 7020 chipset built on a 6nm fabrication process. With an Antutu score of 470k and Geekbench scores of 900 and 2300, this device is a performance powerhouse in its price range.
The CPU is a tweaked version of the Dimensity 930, which means you can expect smooth performance even during demanding tasks and gaming. The Moto G54 supports 14 5G bands, Bluetooth 5.3, VoNR (Voice over New Radio), and carrier aggregation, ensuring you stay connected with the latest technologies.
OS: Stock Android Experience
"Moto G54 Operating System: Pure Android Bliss"
The Moto G54 runs on Android 13 out of the box and promises to receive Android 14 along with three years of updates. This ensures you have access to the latest features and security patches. https://fas.st/49qFM The user experience is near-stock Android, with minor stutters observed in resource-intensive games like BGMI.
While there is some bloatware pre-installed, you can easily remove it. Moto-specific apps like Moto Secure, Family Space, and Moto Gestures enhance the usability of the device. However, it's worth noting that certain features like the "Ready for" functionality are not available on this device.
Camera: Capturing Moments with Precision
"Moto G54 Camera: Affordable Excellence"
The Moto G54 boasts a versatile camera setup, including a 50MP main camera with OIS, an 8MP ultrawide camera that also functions as a depth sensor and a 16MP selfie shooter. The main camera delivers sharp photos with good color reproduction and decent dynamic range. Human subjects may appear slightly oversharpened, but overall, it's an impressive performance for the price.
The device also handles night mode photography well, albeit with a slight loss in sharpness. https://fas.st/49qFM Portrait mode excels in edge detection, though there may be occasional HDR issues and minor beautification. Selfie enthusiasts will appreciate the decent dynamic range and slight oversharpening in selfie photos.
Video recording is limited to 1080p at 60fps, but the quality is commendable. There's also support for 1080p at 30fps for selfie videos, and an audio zoom feature is available in video mode.
Battery Life: Power to Keep Going
"Moto G54 Battery Life: Endless Possibilities"
With a beefy 6000mAh battery, the Motorola G54 5G is built to last. You can confidently expect more than a day of usage on a single charge. However, the 33W charging may feel a bit slow, taking around 100-120 minutes for a full charge. Nevertheless, the impressive battery life more than compensates for the charging speed.
Verdict: An Unbeatable Budget Contender
"Moto G54 Verdict: The Best Budget Smartphone Under 15k"
In conclusion, the Moto G54 https://fas.st/49qFM is a stellar offering in the sub-15k price range. It combines an attractive design, a vibrant display, powerful performance, a capable camera system, and excellent battery life into one affordable package. If you're on the hunt for a budget-friendly smartphone that doesn't compromise on features, the Moto G54 should be at the top of your list. Don't miss out on this fantastic device that delivers exceptional value for your money.
For more tech reviews and updates, stay tuned to Nois-Tech.com.
Explore more:
1- Motorola G84 5G: The Future of Budget-Friendly Smartphones
2- Motorola G54 5G