In the ever-evolving world of smartphones, Oppo has yet again taken a bold step forward with its latest software update, ColorOS 14. This update marks a significant leap in user experience, offering a slew of innovative features and enhancements. Let's delve into the transformative changes introduced in ColorOS 14.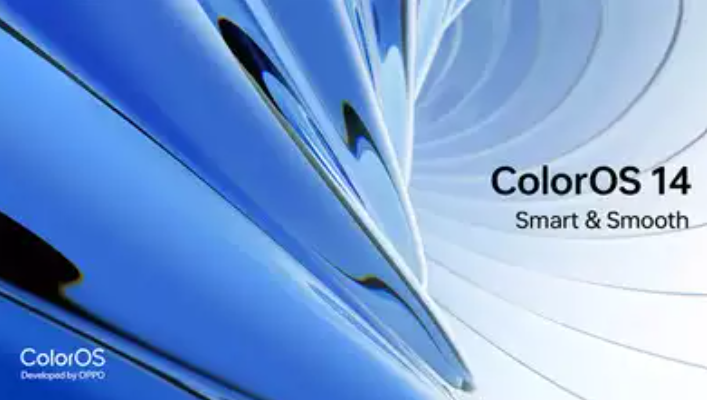 Introducing ColorOS 14: Redefining Design Dynamics
Oppo's ColorOS 14 introduces an optimized Aquamorphic design, building upon the success of its predecessor, ColorOS 13. This innovative design language dynamically adapts UI colors, syncing with contextual factors such as time of day and the device's status. Inspired by the fluidity of water, this design evolution promises a visually captivating and context-aware interface.
Aqua Dynamics: A Peek into Seamless Interaction
A notable addition to Color OS 14 is Aqua Dynamics, resembling the iPhone's dynamic island in Apple's 2023 lineup. This feature intelligently integrates various app interactions, allowing users to monitor ongoing voice or screen recordings while multitasking on their smartphones.
Enhancements in Functionality: New Tools Unveiled
ColorOS 14 introduces practical tools to enhance user convenience. The File Dock offers a convenient storage solution for files and miscellaneous items, ensuring easy access for up to 30 days. Additionally, the Smart Image Matting feature empowers users to remove backgrounds from photos seamlessly. Also, the introduction of new Always on Display (AOD) wallpapers aligns with an environmentally conscious 'go green' initiative.
Powering Performance: The Upgraded Trinity Engine
Oppo unveils the Upgraded Trinity Engine in Color OS 14, optimizing CPU, RAM, and ROM utilization. This enhancement continuously refines computing resources, boosting memory performance, and improving overall app efficiency.
ColorOS 14 Release and Eligibility
While the global rollout of ColorOS 14 has commenced, initially, the stable update is exclusively available for the Find N2 Flip, Oppo's flip-style foldable phone. However, Oppo has yet to confirm the timeline for other devices. Stay tuned for updates on the availability and eligibility of Color OS 14 for various Oppo smartphones.
Conclusion: Embracing Innovation with ColorOS 14
Oppo's Color OS 14 signifies a monumental shift in the smartphone user experience landscape. With its groundbreaking design dynamics, enhanced functionality, and performance optimization, this update aims to elevate the way users interact with their devices.
Keep an eye out for the imminent release of Color OS 14 on a broader range of Oppo smartphones. This transformative update is set to redefine the boundaries of user-centric innovation. For more tech insights and updates, stay tuned to Noistech.