In a groundbreaking move at the Microsoft Ignite 2023 event, the tech giant announced a significant rebranding of its AI chat services. The familiar Bing Chat is now making way for a more evolved and comprehensive AI experience called Copilot. This move not only marks a shift in branding but also positions Microsoft in direct competition with ChatGPT and other AI alternatives.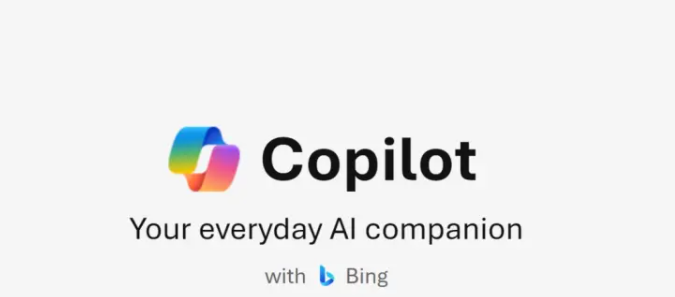 The Rise of Copilot: A New Era in AI Chat
Microsoft's Bold Step: From Bing Chat to Copilot
Microsoft's commitment to pushing the boundaries of artificial intelligence is evident in the transformation of Bing Chat into it. This revamped AI service promises to fulfill the dynamic AI requirements of today's computing landscape.
What to Expect from Copilot?
Exploring the Features of Copilot
Copilot is more than just a rebranding; it's an upgraded AI assistant with functionalities that extend beyond the capabilities of its predecessor. Users can now access Copilot's preview stage on the official website, with a full release scheduled for December 1.
Commercial Data Protection and Integration
Microsoft aims to bolster Copilot's appeal by integrating commercial data protection into Microsoft 365, catering to various enterprise plans. This move ensures that it becomes a trusted companion for business users, adhering to the highest standards of data security.
Support for OpenAI GPTs and Tailored Experiences
The Power of OpenAI GPTs in Copilot
In a strategic move, Microsoft has announced Copilot's support for OpenAI GPTs, specifically GPT-4 & DALL-E 3. This integration brings a unified experience, combining the strengths of both models into one powerful AI assistant.
Personalized AI: Creating Tailored Versions of Copilot
Microsoft is taking user empowerment to the next level by allowing users to create customized versions of Copilot for specific tasks. This feature opens up a world of possibilities, enabling individuals to tailor their AI experience according to their unique needs.
The Bing Legacy: AI Features under the 'Copilot' Branding
While Bing Chat had its own set of features, the rebranding ensures that the legacy lives on, with AI features seamlessly integrated into it. Users can still expect the familiar Bing functionalities but are now powered under the all-encompassing 'Copilot' branding.
Conclusion: Looking Ahead to an AI-Driven Future
In a world where AI is evolving rapidly, Microsoft's Copilot stands as a testament to the company's commitment to innovation. With over 1 billion prompts registered since the launch of Bing AI chat, It is set to redefine the way we interact with artificial intelligence. As we eagerly await the official release on December 1, Microsoft's move to rebrand Bing Chat is not just a cosmetic change; it's a glimpse into the future of AI chat services.