Fire-Boltt has once again raised the bar with its latest launch, the Fire-Boltt Royale. Packed with premium features, this Bluetooth calling watch boasts a robust all-metal design and a host of functionalities that cater to both luxury and utility. Let's delve into the details of this cutting-edge smartwatch and explore why it's making waves in the tech world.
Unveiling the Fire-Boltt Royale:
Premium Design
Crafted with precision, the smartwatch features an elegant all-metal design, setting it apart in the realm of wearables. The available colors – Rose Gold, Gold, Black, Blue, and Silver – add a touch of sophistication, making it suitable for various occasions.
Aesthetics and Display
The Fire-Boltt Royale boasts a stunning 1.43-inch always-on AMOLED display, providing a visual treat with its 466 x 466 pixels resolution and 750 nits brightness. The display is not only vibrant but also comes with a rotating crown for seamless navigation.
Advanced Functionalities:
Bluetooth Calling and Connectivity
One of the standout features of the Royale is its Bluetooth calling capability. With support for call history, a quick dial pad, and contact synchronization, the smartwatch ensures you stay connected effortlessly. The built-in microphone and speaker enhance the calling experience.
Music Storage and Watch Faces
For music enthusiasts, the Fire-Boltt Royale offers 4GB of built-in storage, allowing you to store your favorite MP3 songs directly on the watch. Additionally, you can personalize your watch with over 130 in-built watch faces, adding a touch of uniqueness to your style.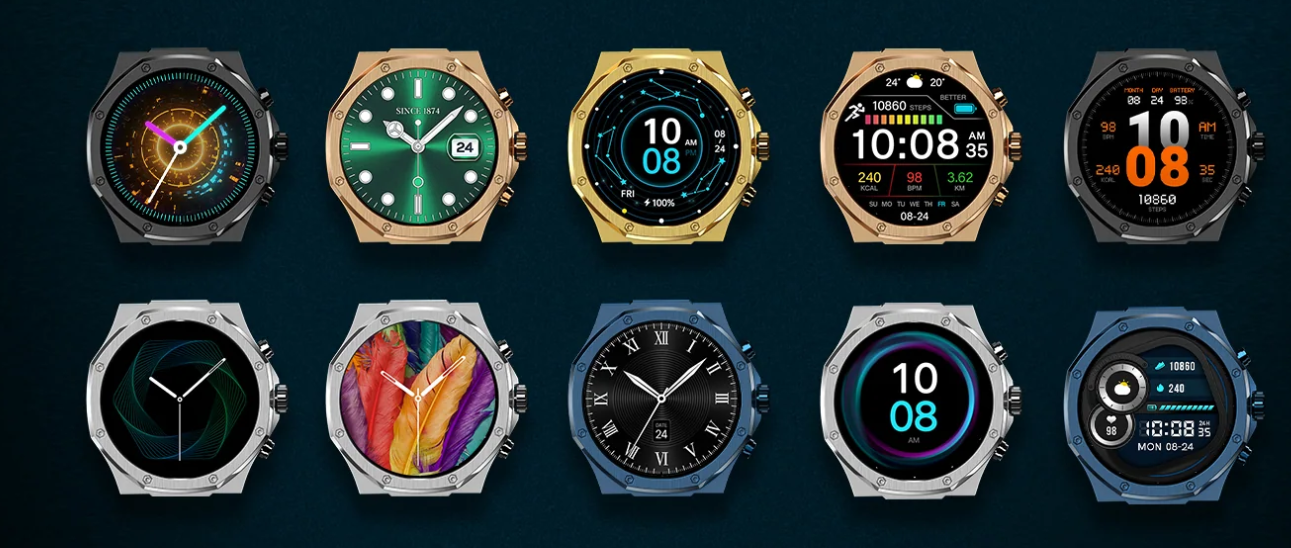 Wellness Features
Under the Fire-Boltt Health Suite, the Royale excels in health monitoring. From heart rate monitoring and SpO2 tracking to sleep monitoring and women's health tracking, this smartwatch is a comprehensive fitness companion. It also supports breathing training for added well-being.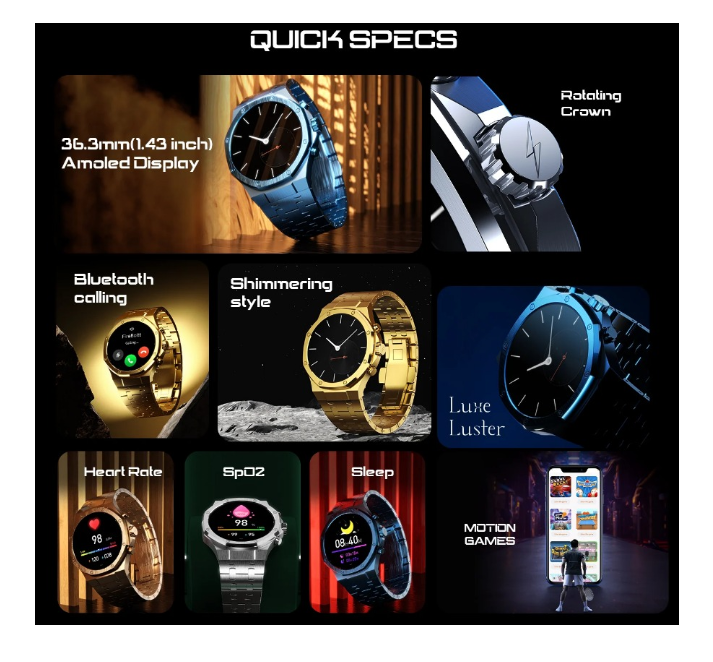 Sports and Virtual Reality (VR) Workouts
With a vast array of 300+ sports modes, including VR workouts, the Fire-Boltt Royale caters to fitness enthusiasts with varied interests. Whether you're into traditional sports or cutting-edge virtual workouts, this smartwatch has you covered.
Voice Assistant and Smart Notifications
The integration of voice assistant support adds a layer of convenience, allowing users to perform tasks effortlessly. The smartwatch also keeps you in the loop with smart notifications, ensuring you never miss an important update.
Battery and Availability:
Equipped with a 380mAh battery, the Fire-Boltt Royale promises a lasting performance. It will be available in Rose Gold, Gold, Black, Blue, and Silver colors, starting from November 25th. You can grab this premium smartwatch on the company's website and Amazon. at an attractive price of Rs. 4,999.
Read More:- Fire Boltt Quest: A Budget-Friendly Smartwatch
Fireboltt Expedition GPS Smartwatch
Fire Boltt Expedition Quest Smartwatches

Conclusion:
In conclusion, the Fire-Boltt Royale is not just a smartwatch; it's a statement. Elevate your tech experience with a perfect blend of luxury and functionality. Stay connected, stay stylish – the Fire-Boltt Royale awaits you.
For more tech insights and updates, stay tuned to www.nois-tech.